Blepharoplasty – Eyelid Surgery, Asian Eyelid Surgery – Houston, TX
The eyes are a beautiful facial component that deserve to be shown, however, an abundance of skin above or under the eyes can create an aging look. Cosmetic Surgeon, Dr. Anthony Nikko, offers blepharoplasty, or "bleph", to remove excess skin and lift the upper or lower eyelid, to create an awakened appearance. Countless men and women undergo eyelid surgery at the Nikko Cosmetic Surgery Center in Houston, TX to remove puffy bulges, which helps with both functionality and facial appearance. Both upper and lower bleph creates fresh, youthful appearances and can make a subtle, yet dramatic improvement.
Eyelid surgery is a cosmetic surgery that is sought-out by both men and women. During your private consultation, treatment alternatives will be discussed based on the symptoms that need to be addressed. In most cases, ideal candidates suffer from excess, hanging skin and folds above their eyes, or bulging skin below their bottom eyelids. These conditions can cause vision impairment, which can hinder an individual's daily life. For a rejuvenated appearance, eyelid surgery may be the right procedure for you. If you have loose skin that droops on the upper eyelid, or puffy bags under the eyes, blepharoplasty can correct these issues to give you a younger appearance.
During blepharoplasty, depending on the complexity of the surgery, general anesthesia or IV sedation will be given. This surgery may be done on the upper eyelid alone, on the bottom eyelid, or a combination of both upper and lower during the same surgery.
Upper
Upper blepharoplasty assists to diminish the hanging of skin that droops over the eye and creates a more appealing eyelid appearance. An incision is usually made along the lash line or crease to trim away tissue and fat.
Lower
Lower eyelid surgery is performed to reduce puffy skin under the lower eyelid. The incision is placed just under the lash line to allow access to remove fatty tissue and delicately lift the skin to produce a smoother look. In some cases, laser resurfacing can be applied to assist with discoloration, while derma fillers can be used for added smoothness if necessary.
Blepharoplasty can last up to 2 hours based on what is being repaired, in addition to if one or both eyelids, as well as if both the upper and lower eyelids are treated. After the procedure, patients should expect a few days to rest and avoid strenuous activities. Ice packs can help reduce bruising and swelling. Although the results from blepharoplasty can last years, the aging process does not stop. To compliment the surgical outcomes, facial rejuvenation treatments such as laser peels, chemical peels, and fillers can be very beneficial to create a fresh appearance.
Having a Vietnamese and Japanese background himself, Dr. Nikko understands that patients with an Asian heritage require a delicate and specialized touch to achieve the maximum benefit from eyelid surgery (blepharoplasty). Skin thickness, elasticity, and texture create special circumstances to consider when selecting an appropriate eyelid surgery technique for Asian patients. Dr. Nikko recognizes these differences and has the experience to maximize results for his Asian patients.
There are numerous physical characteristics and structural differences unique to the eyelids for Asian patients. Most of the differences are unseen muscular and underlying tissue differences, but others are visible such as increased fat content and slightly-thicker skin. Often, the crease of the upper eyelids is incomplete or non-existent allowing the skin to hang over the eyelashes, concealing much of the eye or possibly even impairing vision.
During a typical procedure for an Asian patient, Dr. Nikko will:
Correct fat deposits that have accumulated on the upper eyelids using very fine incisions in the creases above each eye.
Remove a thin crescent of excess skin and muscle just above the eye.
Close the incisions with very fine sutures.
Remove any excess skin and muscle from the lower lids using incisions placed in natural creases.
Remove the fatty deposits beneath the eyes with incisions placed just inside the lower eyelid.
Close these incisions with absorbable sutures (although in some cases they are left to heal naturally).
During your initial consultation Dr. Nikko will have thoroughly explained the exact process of your eyelid surgery and what to expect during your procedure.
What patients have to say about Dr. Nikko and our amazing staff.
If you are having a hard time seeing because of hanging skin on the upper eyelid or are frustrated by puffy bags underneath your eyes, then blepharoplasty may be right for you. This surgery can help you look youthful and awakened. We invite you to contact our office to schedule a consultation.
Dr. Nikko Answers Questions on Houston Eyelid Surgery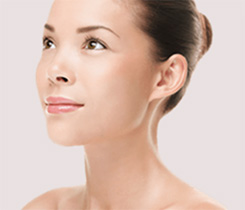 Neck Lift
Facelift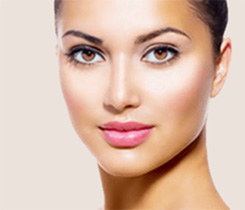 Chin Augmentation
Rhinoplasty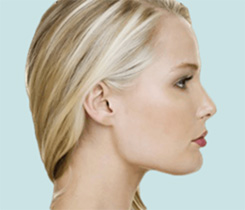 Ear Surgery