Chemical Peel (Skin Rejuvenation by Light, Medium, or Deep Peel) – Cypress & Houston, TX
If you desire fresher, healthier skin with longer-lasting results, we can offer you a chemical peel at Nikko Dermatology in Cypress, TX. Peel away some of your fine lines, wrinkles, acne scars, and dark spots with ease. A chemical peel is an excellent rejuvenation tool. Offered by our board-certified Dermatologist, Dr. Anthony Nikko, a medical-grade chemical peel can be adjusted to meet your skincare needs. We can help patients (men and women) with uneven skin tone or a lackluster complexion in as little as a single treatment. From light to deep-depth peels, our treatments will remove the top layers of your skin so that a new, fresh layer can grow in its place.
LIGHT PEELS
A light chemical peel provides patients with the gentlest form of chemical peel available. It will still remove a layer of your skin, but is the chemical solution (acid) is not left on the skin for very long. You may leave our office with slightly rouged skin, but should be able to return to your normal routine. The skin may be tender to the touch and peel for 3 – 5 days. Your dermatologist may recommend several treatments for best results.
MEDIUM PEELS
Go a little deeper with a medium-depth chemical peel. This will dissolve several layers of your skin to eliminate some of the deeper skin imperfections. You may exhibit moderate-to-severe facial lines and wrinkles, acne scars, and uneven skin tone. Your dermatologist may use a trichloreacetic acid-based chemical peel at this depth. You may need to take some time off for this type of peel as the recovery period is about 10 days. The results after will be more dramatic than a lighter peel.
DEEP PEELS
Even though this is a nonsurgical treatment, it can be quite invasive. A deep peel may require a local anesthetic or a numbing agent before the chemicals (phenol acids) are applied to the skin. This type of peel will penetrate your skin to target severe lines and wrinkles, tone issues, age spots, and deep acne scars. Many patients need 2 weeks to recover from this peel. Your dermatologist will only recommend one deep peel (not multiple appointments) for your treatment plan.
We will assess your appropriateness for a chemical peel in your initial appointment with our dermatologist. You will discuss your concerns about your skin and your health history. Our dermatologist will determine if you are appropriate and select the type. Once a light, medium, or deep peel has been chosen, you will be treated in one of our minor procedures room. Your skin will be cleansed and prepared for the solution to be applied.
After the peel is applied, we will discuss with you how to best care for your skin at home. You will need to strictly follow your aftercare instructions to protect your skin and make the most out of this treatment.
Our light, medium, or deep chemical peels at Nikko Dermatology can help your problematic skin. Our peels rejuvenate your skin for healthier, clearer skin. Contact our office in Cypress, TX to schedule your skin assessment and learn more about chemical peels.
What patients have to say about Dr. Nikko and our amazing staff.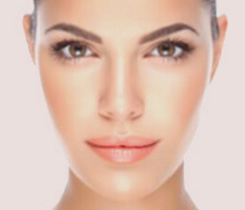 Scar Revision Treatment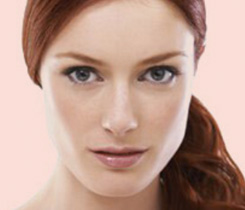 PRP Therapy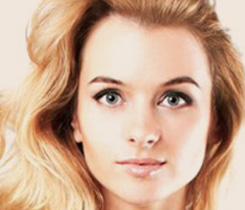 Microneedling