Patient Stories
Our patients are all near and dear to our hearts. We are proud to share transformation stories from real life patients below.
Amber's Story
Dr. Nikko and his staff are wonderful! They made me feel very comfortable from the consultation through the surgery. They did a great job with my breast augmentation and could not be more pleased with the results.
Now one year later, I have had no complications and it has opened the door for my fitness modeling career.
Dr. Nikko and his staff are very professional and I recommend him to everyone!
---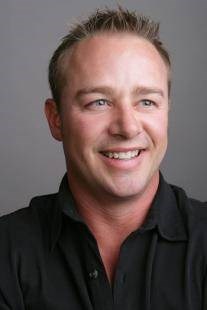 Troy's Story
I've been active my entire life. I played three sports throughout High School, was involved in all kinds of inter-mural sports in college, and have continued my weight training as well as new activities like Tai-Kwondo and Spinning in recent years. I hit the gym 3-5 times a week, but as I approach 40, I've noticed I face the same challenges we all face as we mature, despite my healthy lifestyle.
Thank goodness we live in a day and age where maintenance of our body through exercise and a healthy diet can help us extend our active lifestyles. We also are very fortunate that cosmetic procedures are now available that will also help us maintain a youthful appearance>
Like most areas of my life, I was raised to never settle for second best. I began my search, I wanted to make sure I found the right physician. I' ve been in the medical field for 16 years, so I'm fortunate to have a good working knowledge of available physicians and procedures. After several consults with other surgeons, I decided on Dr. Nikko and his staff. Not only did Dr. Nikko come highly recommended by other physicians, but his staff was one of the most courteous and professional groups I've come across. Dr. Nikko truly cares about his patients. His sincerity and dedication to helping me achieve my goals was very evident from the first time we met. I wouldn't hesitate to recommend Dr. Nikko to family or friends.
As far as my results, I'm very pleased with my outcome! Not only was the procedure a success, but Dr. Nikko's follow up care has been wonderful, and each month my results improve!
Thanks Dr. Nikko and the entire staff for all your help and support in helping me to achieve my goals!
---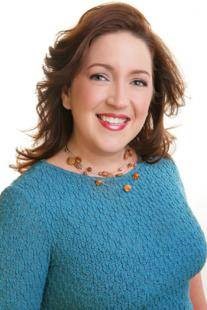 Amy's Story
From the moment I heard them ask… "How may I care for you"; I was impressed. I had been considering a surgeon based first only on location. I hated the thought of commuting when I live inside the loop. So once I narrowed the list down, the rest of my decision was quite easy. Dr. Nikko is a solo practitioner. That was very attractive to me. I wanted to be treated as a valuable patient by the doctor and his staff… not run through a large, multi-doctor clinic in possible "cattle call" fashion. Although I've only needed a handful of follow up visits, his staff know my name each and every time I walk in the door. I've been comfortable throughout, from the first consultation to my recent exit interview. I'm pleased with the results and I would strongly recommend Dr. Nikko and his clinic to everyone.
---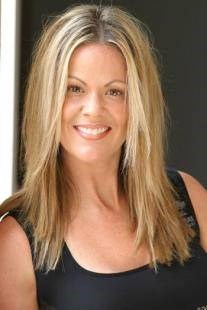 Ashley's Story
Dr. Nikko is more than an amazing surgeon, he is an artist. At age 36, mother of three, my body had transformed in a way that seemed out of my control. I have always managed my appearance with diet and exercise. I have been athletic my whole life. I never considered cosmetic surgery as an option. However, after the third child, it became grossly apparent that no amount of exercise or diet would do anything for the extra skin hanging over my c-section scar or firm my breast that were a D prior to children and an A-B post.
Deciding to even consider surgery was a difficult decision. Dr. Nikko listened to my issues with my body. I had my own ideas about what I wanted, but Dr. Nikko had different ideas about what I needed to achieve my desired results. He looked at me like a blank canvas and suggested procedures that would "paint" a masterpiece.
I had breast augmentation, liposuction, and a mini-tuck. My results are amazing because they look so natural. My breasts are teardrop shaped and are placed so they look real. The lipo and tuck created a beautiful curve in my low back that I have never had. I have been at 12% body fat before and I can honestly say that my body looks better now than it ever has. I can wear anything I want and I am completely proportional. I never expected to feel this different- it was one of the best things I have done for myself.
---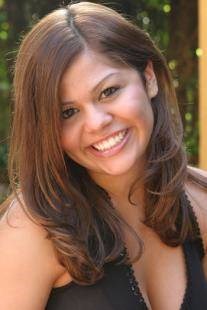 Brittany's Story
I knew from the moment Dr. Nikko walked into the consultation room and introduced himself that he was the doctor for me. His warm smile and professional yet friendly demeanor are what led me to decide on him performing my breast augmentation. I loved the fact that his procedure of choice was one that left no scars on my breasts! Dr. Nikko was also very bent on the belief of keeping the size of my breasts natural. He assured me that he would not make them out of proportion with the rest of my body. Dr. Nikko was so comfortable to talk to and realistic with my expectations.
Not only was Dr. Nikko a pleasure to be around, but his staff was awesome too! Wendy and Yoomee have been so nice and accommodating to me. In fact, I had already decided to have my surgery done by another doctor but Wendy called and was so nice and convinced me to come in for a consultation, and I'm SO glad I did! Before my surgery, friends were very hesitant to the idea of cosmetic surgery. But now that they have seen my results, almost all of them are considering it now. They know when the time comes for them to choose a doctor, that Dr. Nikko is the man to go to.
I am extremely satisfied with my results. My experience with Dr. Nikko and his staff has led me to decide to go back for a second procedure. I look forward to my next surgery and to many more visits with Dr. Nikko and his staff to come!
---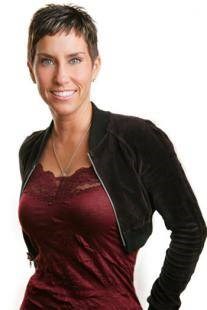 Christi's Story
I want to thank Dr. Nikko and his amazing staff for taking care of me even one year after my liposuction surgery.
On both sides of my family, a flat stomach seemed out of reach. Even with diet and exercise, I was no exception. At 34, I could not achieve a proportionate waist.
From my first consultation, Dr Nikko and his staff were so patient and supportive of me. Dr Nikko walked me through the procedure and made honest recommendations that gave me the results I wanted. He even went as far as to not encourage procedures that were not right for me personally. I am so impressed with the positive energy of his staff each time I visit.
After nearly a year, everyone remembers me and compliments my new look. I love my new waist and how it increased my confidence.
Thank you Dr. Nikko. I will continue to recommend you and your staff.
---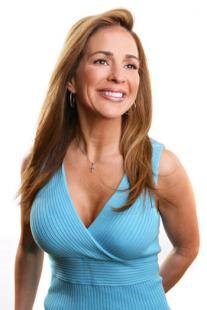 Cindy's Story
Being a fitness enthusiast, I was reading a fitness magazine and came across Dr. Nikko's ad. I thought about it for a few days and decided to call for an appointment to see him. I was a bit nervous at first, but it all went away the moment I sat down and talked to Yoomee. Her personality was so patient and sweet. Shortly, after meeting with her in came Dr. Nikko and totally eased my fear. His professionalism and demeanor were wonderful that I immediately felt relaxed. I walked out of there thinking, this is it I'm having my surgery right away. Unfortunately, I talked to my workout trainer who totally discouraged me and instead tried to motivate me to just work out harder. So, I did.
Two years later, and after workout burnout, I decided to see Dr. Nikko again. Even though I was in great shape, there was still something missing that only Dr. Nikko could fix. All along I knew that Dr. Nikko had the magic touch. His eye for contouring and sculpting is amazing! When I walked into his office two years later, I was surprised that I was recognized. Again, sat with Yoomee and discussed my procedure. It was so comforting to see a familiar face still there. Then in came Dr. Nikko. I was so excited to talk with him and show me how he was to create "my" masterpiece. Just a couple of days later my surgery date was set.
His work on me has taken my confidence and self esteem to a new level. I knew from the moment I met him that he was to be the only one that could create such wonderful results. I get so excited for my follow up visits because I can't wait to go in there and talk with him to give him thanks and visit with the girls. Even my husband loves it! He is forever thankful to Dr. Nikko. So, thank you so much Dr. Nikko and staff. You guys are truly the best!
---
Erica's Story
I never thought I would go through with my breast augmentation surgery until I met with Dr. Nikko and his staff. Their professionalism and knowledge, which included numerous before and after photos, were absolutely instrumental in choosing which doctor to trust. After consulting with countless surgeons in the Houston area, I knew I had found the best.
Since completion of my surgery, the doors to my modeling career and other opportunities have become wide open. Words cannot even describe how happy I am with my new look. I look and feel wonderful, but without the support of my family, friends, and definitely Dr. Nikko, my experience would not have been the same.
My self-esteem and confidence with my body is currently at a level that I would have never thought possible. The slogan, "Define your beauty," is one that I will carry with me for the rest of my life. Thank you Dr. Nikko and staff for staying true to your slogan and for treating me like a true patient should feel.
---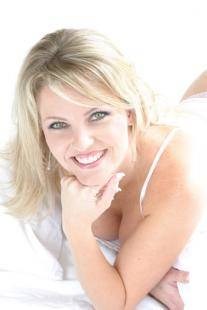 Jaime's Story
Just a quick hello & thank you!!! I just recently had a breast augmentation performed by Dr. Nikko. I couldn't be happier with my results. The only thing I regret is that I waited so long to have this procedure done! I visited many other surgeons before having my surgery and still didn't feel comfortable enough to go through with it. That is, until I walked into Dr. Nikko's office. I had my breast augmention about 3 weeks later. I couldn't believe how minimal the pain was. If only I had known all of this earlier!
I not only want to thank Dr. Nikko, but also his wonderful staff. They were awesome all the way through the consultation, to the check-ups. I will definitely refer Dr. Nikko and his team to everyone! I am so pleased with the whole experience!
---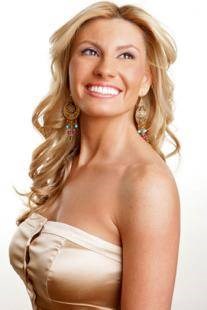 Jessica's Story
I cannot express how happy I am with the "new me!" With the magical hands of Dr. Nikko, and his greatly supportive staff, it was all made possible. After giving birth to my first child, the breast feeding along with the weight loss really took its toll on my body. It was then that I started to consider a Breast augmentation and lift. I started visiting cosmetic surgeons around Houston, and then I met Dr. Nikko. I knew at that moment he was the surgeon for me. Dr. Nikko and his staff were so supportive through everything that it put all my pre-operation fears away. As my procedures were complete I couldn't believe how painless it actually was, and that there was no scarring from the breast lift!
Thanks to Dr. Nikko and his WONDERFUL staff, I am now a new confident woman!
---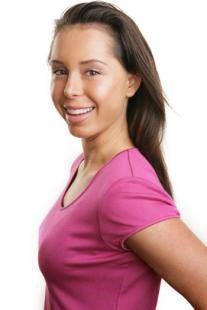 Priscila's Story
I had consulted with several surgeons before deciding on having my surgery with Dr. Nikko. Before my consultation, I was extremely nervous and unsure if I even wanted to go through with the procedure, but after meeting with him and his staff, I felt more comfortable and confident than ever.
Personal attention was a top priority for me in my search for the right surgeon, and Dr. Nikko undoubtedly met and exceeded my expectations. I never once felt like I was being rushed or taking up too much of his time. He patiently made sure he had answered all of my questions and addressed my concerns. His staff was wonderful as well. Yoomee and the girls at the front always make you feel welcome and it's the small details like these that make all the difference and set Dr. Nikko apart from the rest.
Not only is Dr. Nikko a caring doctor, he is a true artist. His wide-range of knowledge in his field is impressive and I took comfort in feeling I was talking to a true professional. He discussed with me the procedure in full detail as well as weighing some alternatives. After a thorough examination, he made a strong recommendation on what he felt would be the best way to achieve my desired results, and I couldn't be more thrilled with the outcome.
Dr. Nikko will not only make you look like a star…he'll make you feel like one too!
---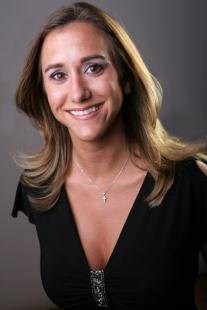 Kelley's Story
My experience with Dr. Nikko and his staff was wonderful. From the moment that I walked into his office, they made me feel right at home. Dr. Nikko and his entire staff are very professional, knowledgeable, and caring. From the consultation with Yoomee to the post operative check ups, they listened to all of my concerns, answered any questions that I had, and helped me to make the best decisions for myself.
I am very satisfied with my results and could not have asked for a better experience. One thing that I will always remember is how Dr. Nikko called my house the evening after my morning surgery to make sure that I was doing okay. It made me feel so good and let me know that Dr. Nikko truly cares about his patients.
I want to thank Dr. Nikko and his great staff. All of you are wonderful! I will definitely recommend Dr. Nikko and his team to family, friends, and everyone else.
---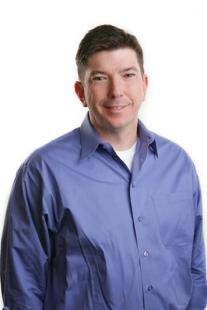 Ken's Story
I wanted to take the time and thank you again for helping me with a 10 year old struggle with my body and self perception.
I had been thinking about addressing my issue with my stomach and love handles for years before finding Dr. Nikko. In fact, I went into meet Dr. Nikko and his staff 20 months prior to scheduling my surgery with his office. I took that time to carefully weigh my options and try to make the desired impact on my body without surgery. I would not eat for days at a time because all of the diets and exercises were not having even close to the desired impact. Finally I decided to make an investment in me and returned to his office to schedule the procedure. His staff actually remembered me from when I visited two years earlier and once again addressed any issues that I had remaining.
I have actively played sports all my life and hit the Gym tirelessly and would only make a small impact on my waist. Every time I would go swimming or have to change my shirt in front of someone I would be self conscience of my body. My family has had generations of men that have had extremely large mid sections and I wasn't comfortable following in that family tradition.
The struggle with how I looked in the mirror and the fact that I had to go for surgical assistance to address it was a wasteful and useless expense of my energy and a constant drain on me personally. I can honestly say that now, six months after my procedure, I regret not proceeding sooner. The change to my body has been dramatic and better than I could have hoped for from the beginning.
The recovery was easier than I expected and I returned to work in 4 business days after the procedure. Dr. Nikko has scheduled several follow-ups since that time and each time explained to me in detail exactly what is going on and what to expect. It is this type of skill, caring and professionalism that sets his practice apart from anyone else.
Thank you so much for the medical care, encouragement and support in helping me to make this dream a reality!
---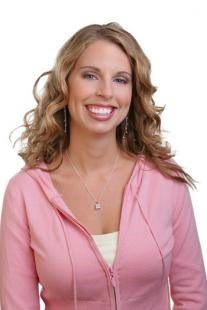 Kimberly's Story
I came across Dr. Nikko's advertisement and decided to go for a consultation. Upon entering the office, I was immediately at ease. The staff was warm and friendly and I knew this was the environment that I wanted to be in for my surgery. I met Yoomee, who was extremely helpful and answered my questions. Dr. Nikko took time to explain the procedure and all the details. I chose Dr. Nikko because he was professional, confident and really cared about me. When I look in the mirror, I am so confident with whom I see. I love my results and am so happy I found Dr. Nikko and his staff. I receive the same friendly service every time I am in the office. Thank you for making my procedure a great experience.
---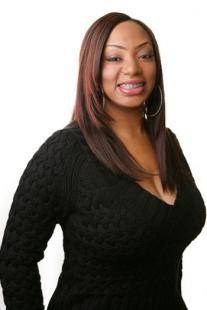 Velma's Story
I want to thank Dr. Nikko and all of his staff for such a great experience.
From the first day I stepped into his office, their hospitality was very warm and welcoming. Although I was very nervous, Dr. Nikko took time to answer all of my questions. His calming words made me feel as if I was just going to take a nap to wake up to a new, wonderful body. I am very pleased with the results of my surgery and I highly recommend Dr. Nikko to anyone who is considering any type of cosmetic surgery.
---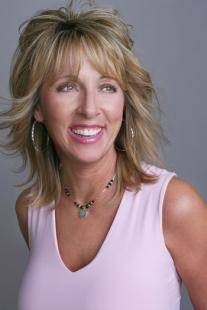 Leisa's Story
I want to thank Dr. Nikko and all of his staff for such a great experience from the first day I stepped into his office. Everyone there was so kind and professional and made me feel like I'd known them for years. I was nervous when I first spoke with Dr. Nikko and he made me feel so comfortable the very first minute of our visit. He answered all questions and concerns so that when I left his office there was no doubt he was the doctor for me.
I am very pleased with the results of my surgery, I highly recommend Dr. Nikko to anyone who is considering any type of surgery, you won't regret it.
---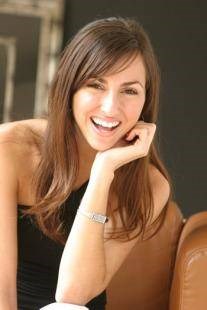 Lisa's Story
I wanted to thank Dr. Nikko and his staff for the wonderful experience I had with my first visit. You and your staff have been professional, knowledgeable, and caring. I'm now a long term patient of Dr. Nikko and have been real happy with my results as a patient. What I appreciated most was that Dr. Nikko took the time to speak with me and answer all my questions. He was always available when I needed him and that's hard to find as a patient.
Thanks again, Dr. Nikko, for an excellent job.
---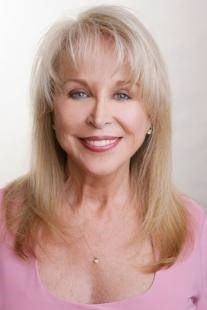 Marianne's Story
I cannot properly express how delighted I am with the results of my "S-Lift" that Dr. Nikko performed last November. I must admit friends and family have said that I have a more restful and youthful appearance.
Dr. Nikko gave me that natural appearance just like I wanted. And because I am in the public everyday with my job, and occasionally modeling, I get many compliments and inquiries.
I want to thank Dr. Nikko and his staff for their professional and caring attitude in making me comfortable. I cannot believe that I actually returned to work five days after my surgery with slight swelling and NO bruising. Many of my friends were amazed and some plan to contact you, if they haven't already.
---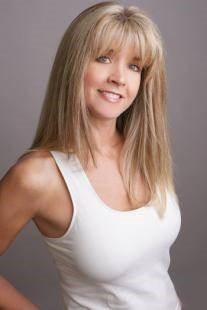 Melissa's Story
I was reading a fitness magazine and came across Dr. Nikko's advertisement.
I called Dr. Nikko's office to schedule an appointment and was pleasantly surprised at how friendly and informative the person was who took my call.
I went in for my consultation and a sweet, caring young lady named Yoomee welcomed me, answered my questions and explained everything clearly.
When I met Dr. Nikko, his smile and friendly demeanor put me right at ease. I chose Dr. Nikko for my procedure because of his professionalism, compassion and confidence.
When returning for follow up visits, I am always impressed with the warm and friendly greetings from Dr. Nikko and his entire staff.
---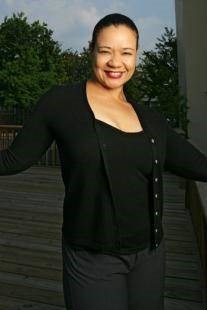 Nicole's Story
I had been contemplating having liposuction on my thighs for quite some time. My weight fluctuated a lot while I was in my 20's. I had a goal to be the same weight that I was when I was 25 before my 30th birthday. Mission Accomplished!!! However, I came to the realization that my thighs were hereditary and here to stay. After years of being not proportionate, I decided that this was not how I wanted to spend my 30's or the rest of life. I was finally happy with who I was on the inside, but on the outside I felt "just okay". I decided to do something about it.
I made appointments with 3 different doctors. I was very concerned about finding a doctor who worked on African Americans. Dr. Nikko was the second doctor I saw. Yoomee and the rest of his staff was extremely kind and made me feel comfortable. Dr. Nikko immediately addressed my concerns and showed me photos of African Americans that he performed surgery on. He made me feel comfortable because he knew how to handle pigmentation on darker skin. This was impressive because he truly understood that all skin types are not the same. He also showed great concern for my health. At the end of the appointment, I knew that Dr. Nikko was the doctor for me. I booked the surgery and canceled the appointment with the third doctor.
I always thought I had a good self esteem when it came to my body, but I was sadly mistaken. Since my surgery my self esteem and confidence is through the roof! Words cannot express the gratitude that I have for Dr. Nikko and his staff. My outside and my inside are now in sync!
---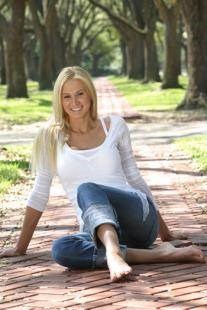 Shannon's Story
Finding the right cosmetic surgeon was extremely important to me, so after doing thorough research by visiting several cosmetic surgeons, I ultimately chose Dr. Nikko for a variety of reasons. He truly cared about what I wanted, listened to my every concern, answered any questions I had, and explained in full detail what he could do for me to achieve my desired results.
Dr. Nikko is very knowledgeable and caring, and I instantly felt comfortable with him and his entire staff. During the past three years, I have come to feel like a part of the family! They have always been there for me whenever I needed anything at all, and continue to do so through excellent post op care. I am very satisfied and pleased with the results and couldn't have asked for a better experience!
---
Sharon's Story
I recently became a patient of Dr. Nikko after consulting with several other cosmetic surgeons regarding the normal aspects of aging as it pertains to the face.
I chose Dr. Nikko because I was particularly impressed by his professionalism and advice to delay any invasive procedures, which in most cases translates to more money to the doctor. He seemed more concerned with my best interest as to potentially his.
I have a very athletic and lean physique which causes the face to lose its fat and youthful appearance. Dr. Nikko suggested that I have FAMI done. This was a non-surgical procedure with very little down time. The hardest part of this procedure for me was to gain the weight to get the fat needed for the procedure.
The end result is that I am a very happy patient and will be a long-term believer and patient of Dr. Nikko. My enthusiasm regarding his skill has networked. Now I have friends who have already done this and have called thanking me for the introduction to Dr. Nikko and his staff.
---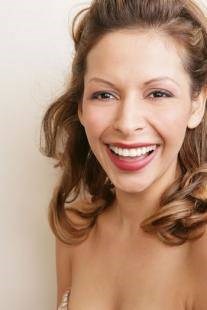 Soraya's Story
Hello, my name is Soraya. I want to express how happy I am to have found an excellent surgeon such as Dr. Nikko. The first thing someone looks for in a doctor is someone who inspires confidence in you, confidence to put your health in his hands. This quality I found in Dr. Nikko. His personality is real, not fake, and his staff is caring. They make you feel like you are a part of the family. I have seen other surgeons in the past, and none of them made me feel secure. They did not dedicate enough time to explain the procedures and the whole process the way Dr. Nikko and his staff did.
On the day of surgery, I was very nervous, but when I walked into the operating room, the way I was treated made me feel very relaxed and safe.
I am very thankful to Dr. Nikko because I have found that he really wants the best possible results for his patients, which for me was a lot more than expected. A small detail that I really liked was the phone call I received from him the night after my surgery to see how I was feeling.
---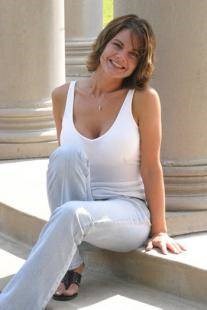 Trisha's Story
My husband and I talked and consulted with many different doctors before making the final decision with Dr. Nikko. I was despondent with my breasts after having two children. I was tired of looking in the mirror everyday and being ashamed and uncomfortable with my physical appearance. My husband was concerned for my health, but wanted me to be happy with myself. We finally came to an agreement that breast augmentation would be a great decision.
During a consultation with Dr. Nikko, we discussed about all my concerns and questions. He was more involved with what I wanted than gaining a profit on the procedure. Dr. Nikko's top priority is comfort, care and satisfaction.
The day of my surgery Dr. Nikko's staff welcomed me with open arms and reassured me that everything would be fine, that I was in good hands. That night (and the following day) Dr. Nikko personally called me to check to make sure everything was going well.
I was back to work in two days. My husband and I were astonished by how minimum the pain was and how quickly I recovered. I am physically delighted with my results, and will encourage more people to define their own beauty. I receive compliments and inquiries regarding my breast augmentation and I let then know whom the #1 COSMETIC SURGEON is (Dr Nikko).
Since my surgery I can look at myself in the mirror and smile with my fantastic results. I feel emotionally and spiritually uplifted. The minute I walked into his office and was greeted with caring and loving people, I knew I made the right choice!
Thank you Dr. Nikko and staff for making this an amazing experience!