Volbella® XC – Juvéderm® – Injectable Filler – Cypress & Houston, TX
Volbella is now available at Nikko Dermatology! From the Juvéderm family, Volbella is the newest facial filler on the market to augment thin lips, plump deflated areas of the face, and smooth lines around the mouth for up to a year. It has also been implemented to relieve unattractive dark circles under the eyes to help the patient look well rested. Our board-certified Dermatologist, Dr. Anthony Nikko is very excited to offer Volbella to his patients in Cypress, TX. Made with the Allergan VYCROSS® technology, Volbella consists hyaluronic acid and injected with an ultra-fine syringe. Patients over the age of 21 may request this injectable at a one-on-one consultation.
Volbella can address thin lips, hollowed out cheeks, and the perioral rhytides (lines around the mouth). Your dermatologist may recommend Volbella to decrease dark circles under the eyes as well.
We will ask some person health history questions to see if you are an ideal patient for this new prescription. You may not be a good candidate if you have severe allergies, a history of excessive scarring as this may cause scarring, are using immunosuppressive therapies to limit your risk of possible infection, or are taking blood thinners or medications to prolong bleeding as this may cause an increase in bruising or bleeding at the site of injection. You should tell anyone performing laser treatments or chemical peels that you have had the Volbella injection as you may risk inflammation in the treatment area.
As with any medication, there is always a risk of side effects. Volbella may produce discoloration of the lips and skin, pain, swelling, itching, redness, tenderness, lumpy lips, and bumpy skin. These side effect should be mild, and last no more than 30 days. If you experience any uncomfortable side effects, please call our office to report the condition.
After your consultation with our dermatologist, you will have an in-office appointment for your first Volbella injections. The treatment session usually takes about 15 – 30 minutes and this is dependent on how many injections are required for the desired result. Every dosage is personalized for each patient. The area will be cleansed and marked before the syringe goes into the skin. To limit pain, a topic numbing cream can be added to the injection site, however, the medication is mixed with lidocaine for this reason. Patients will feel a small amount of pain, but it can be controlled. After the appointment is over, you should limit heavy exercise, sun exposure, and avoid alcohol for at least 24 hours.
Try our new injectable filler for your lips and smoother, softer lines around your mouth. Please call and schedule a consultation for Volbella injections at Nikko Dermatology. Volbella is available for men and women over the age of 21 and requires a consultation before it can be administered. Book your appointment with Dr. Nikko to have fuller lips, and smoother skin today.
What patients have to say about Dr. Nikko and our amazing staff.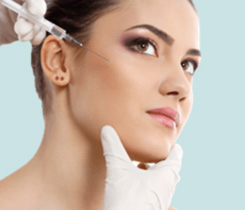 Botox®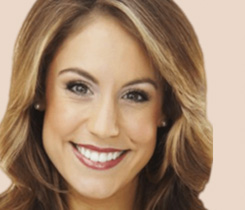 Juvéderm®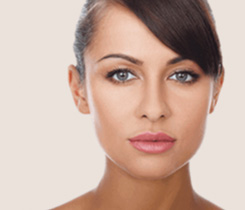 Vollure®
Voluma®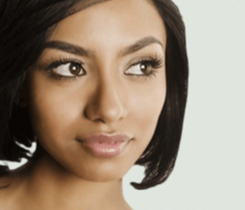 Fat Transfer