OUR FRONT OFFICE AND AESTHETIC TEAM
We consider our staff our family. Each team member is held at the highest professional level and consists of top knowledgeable individuals from the medical field. Every one of our staff members is dedicated to providing outstanding care at all times. Since most have been patients themselves, they know what it's like to have surgery and can relate well to our patients' needs.
OUR OPERATING ROOM TEAM
The Nikko operating team consists of board-certified and highly trained nurses and surgical personnel to ensure our patient's safety and comfort. Most of Dr. Nikko's surgical team have worked with him for many years and have been involved in hundreds of surgical cases together.
Mark Jones - CRNA - Nurse Anesthetist
Mark A. Jones is our board certified Nurse Anesthetist, CRNA. Graduated from the University of Texas with his Bachelors Degree in Nursing in 1992. He served in the US Navy as a registered Nurse for over four years. He continued his studies back at UT and graduated with his MSNA in 2000. Mark practiced in Texas Woman Hospital for fourteen years, and has worked side by side with Dr. Nikko since 2006. Mark is known as an avid cyclist, motor cyclist and boater.
---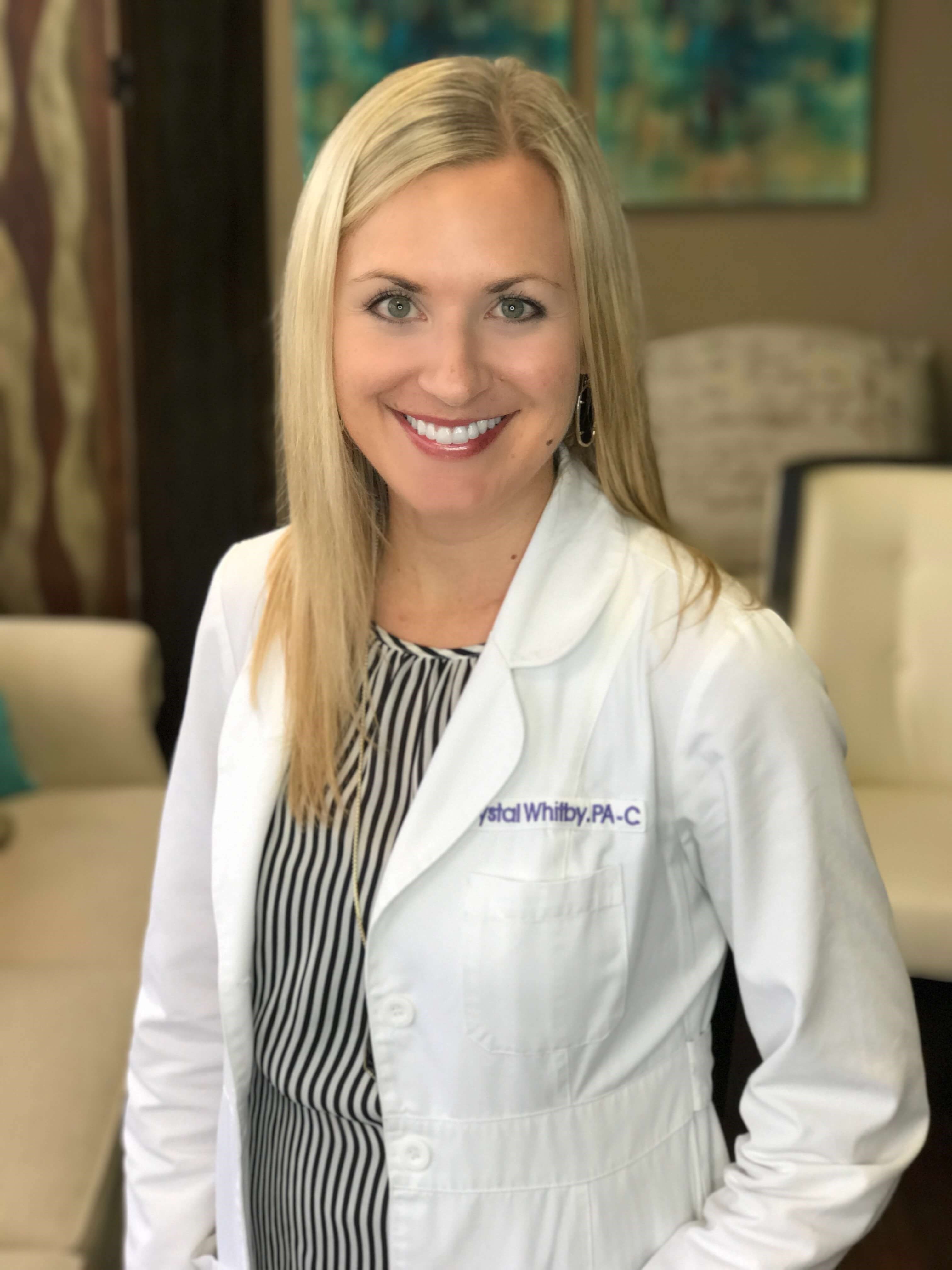 Crystal Whitby - Physician Assistant
Crystal Whitby, MPAS, PA-C is a nationally certified Physician Assistant who's practiced both medical and cosmetic dermatology for over 6 years with Dr.Nikko. Crystal grew up in Lake Jackson, Texas, a suburb just south of Houston. She graduated from The University of Texas at Austin with Honors in 2007 with a Bachelor of Science in Human Biology. She then went on to attend Baylor College of Medicine where she earned her Master's degree in Physician Assistant Studies in 2009. Crystal has received specialized training from Dr. Nikko and regularly pursues dermatology continuing medical education courses to provide the highest quality care for her patients. Crystal is certified by the National Commission on Certification of Physician Assistants and is licensed by the Texas State Board of Medical Examiners. She is a Fellow member of the American Academy of Physician Assistants and a Fellow member of the Society of Dermatology Physician Assistant.
---
Van Tran - Office Manager
Van has been an essential attribute to Nikko Cosmetic Surgery Center and Dermatology since 2005. Her role as Supervisor is to ensure both offices run smoothly and efficiently. Her responsibilities range from meaningful service selection, scheduling appointments, and providing patients with assistance during preoperative preparations to postoperative care. Van is committed to improving the quality of care to all patients. With her mothering ways and gracious heart, she puts forth good intentions to all who enter the office. When she finds spare time she enjoys cooking, taking road trips, and spending time with her loving husband and two beautiful daughters.
---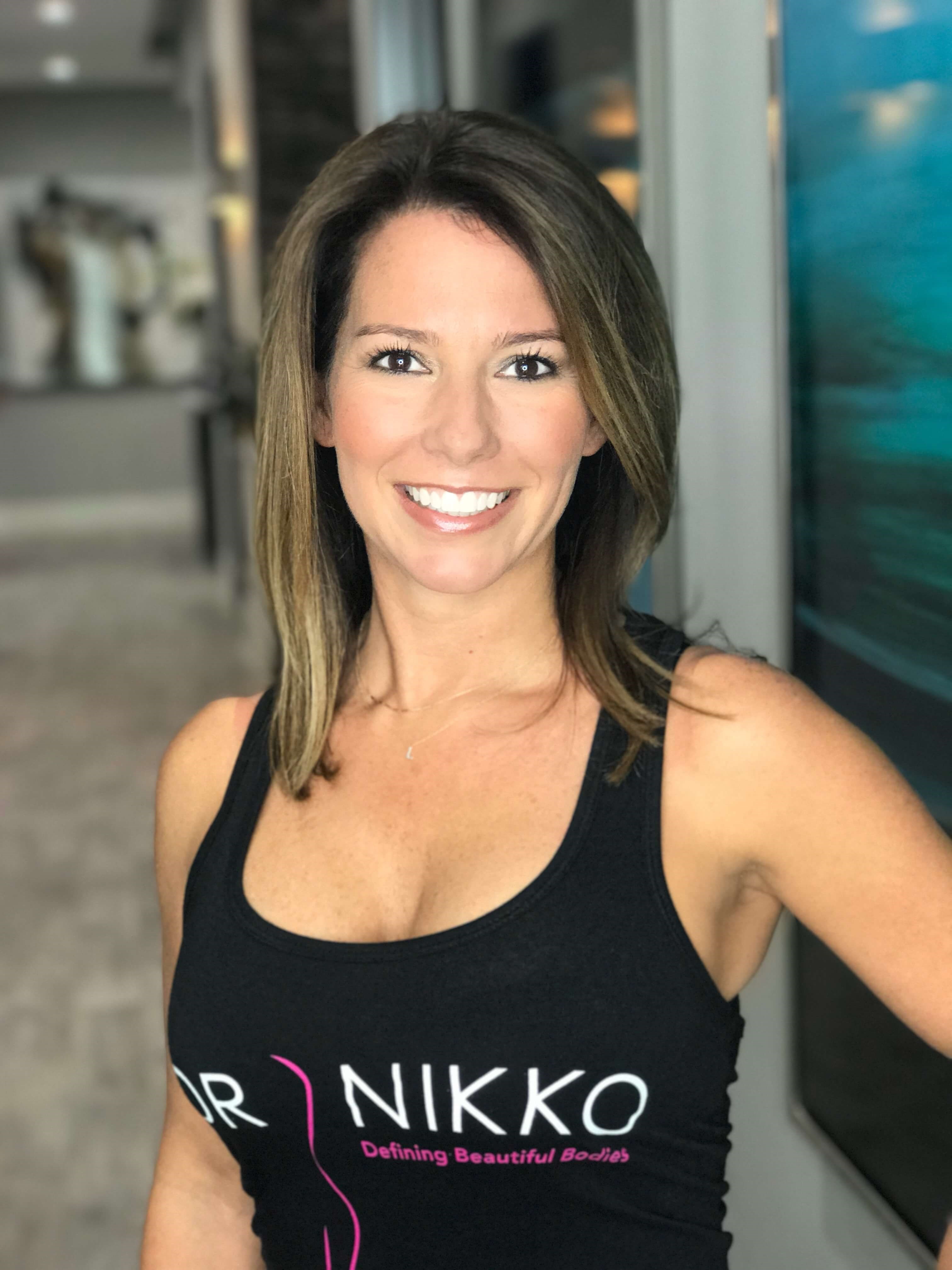 Lindi Stegeman - Office Manager
Lindi is a born and raised Katy, Texas girl. She received her Bachelors of Science in Nursing from Texas Woman's University in 2001. She started her nursing career at Texas Children's Hospital where she worked in critical care and nursing management for over fifteen years. She's the mother of two beautiful daughters, Abby and Macy. And loves to work out, watch football and try new restaurants!
---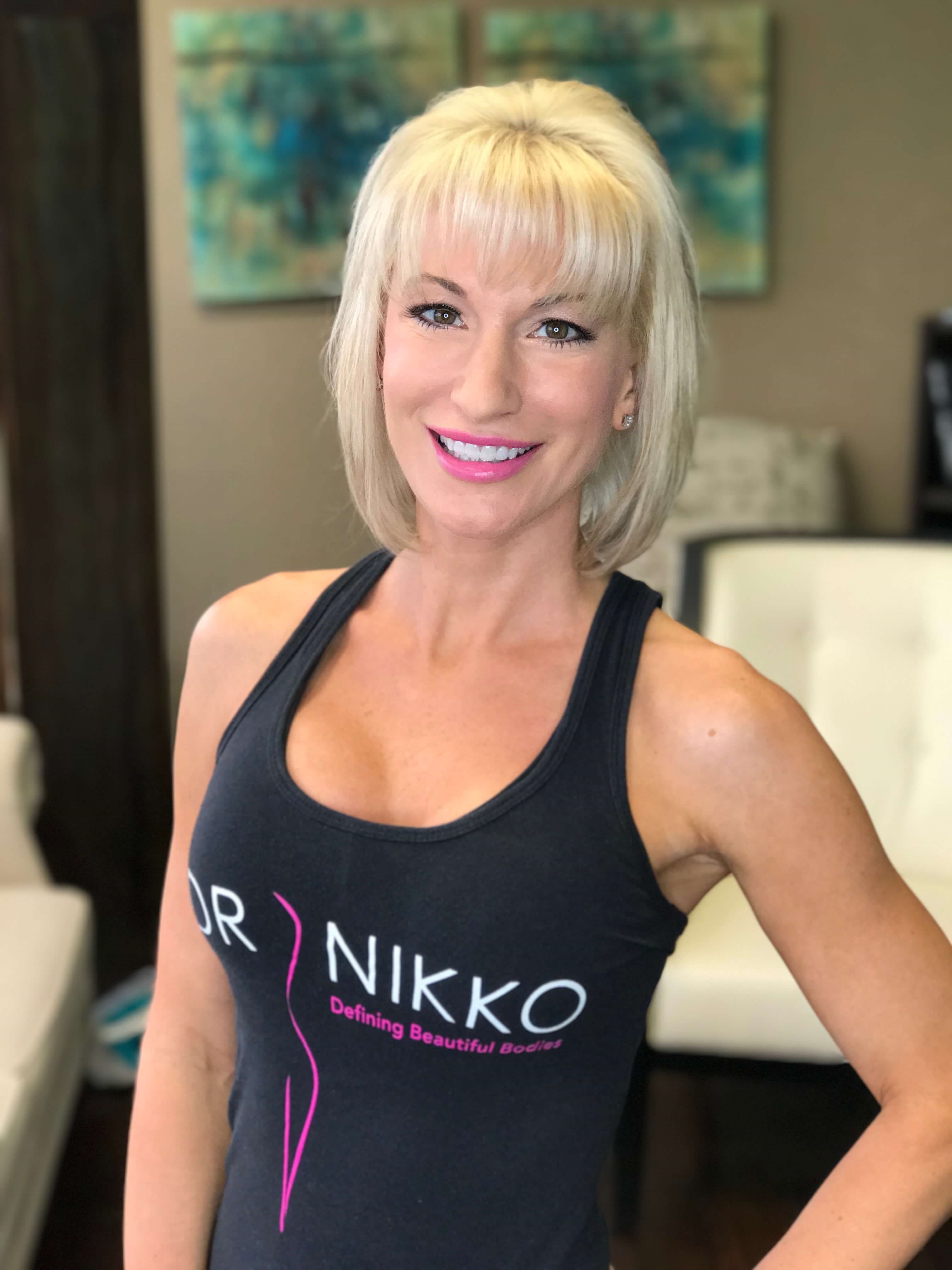 Amber Murrell - Office Coordinator
Amber has been a part of Nikko Cosmetic Surgery Center since 2014. She attended Texas State University and graduated with a Bachelor's Degree in Health & Fitness Management and a minor in Business Management. She is passionate about helping patients look and feel their best. Amber helps manage the front office with scheduling, appointments and the daily operations. Amber helps us create a more productive work environment while ensuring our patients receive the care they need. In her free time, she enjoys fitness, traveling, the beach and her adorable Maltese, Ace.
---
Arelis Cortez - Office Coordinator
Arelis is the helpful and smiling face you'll see when entering our Nikko Dermatology office in Cypress. She manages the daily operations by scheduling new and existing patients, working with insurance verification, and making sure each patient feels warm and welcomed. With over seven years of medical field experience she has found her true passion for helping others. In her free time she enjoys traveling, photography and being a dog mom to her Maltipoo, Rex.
---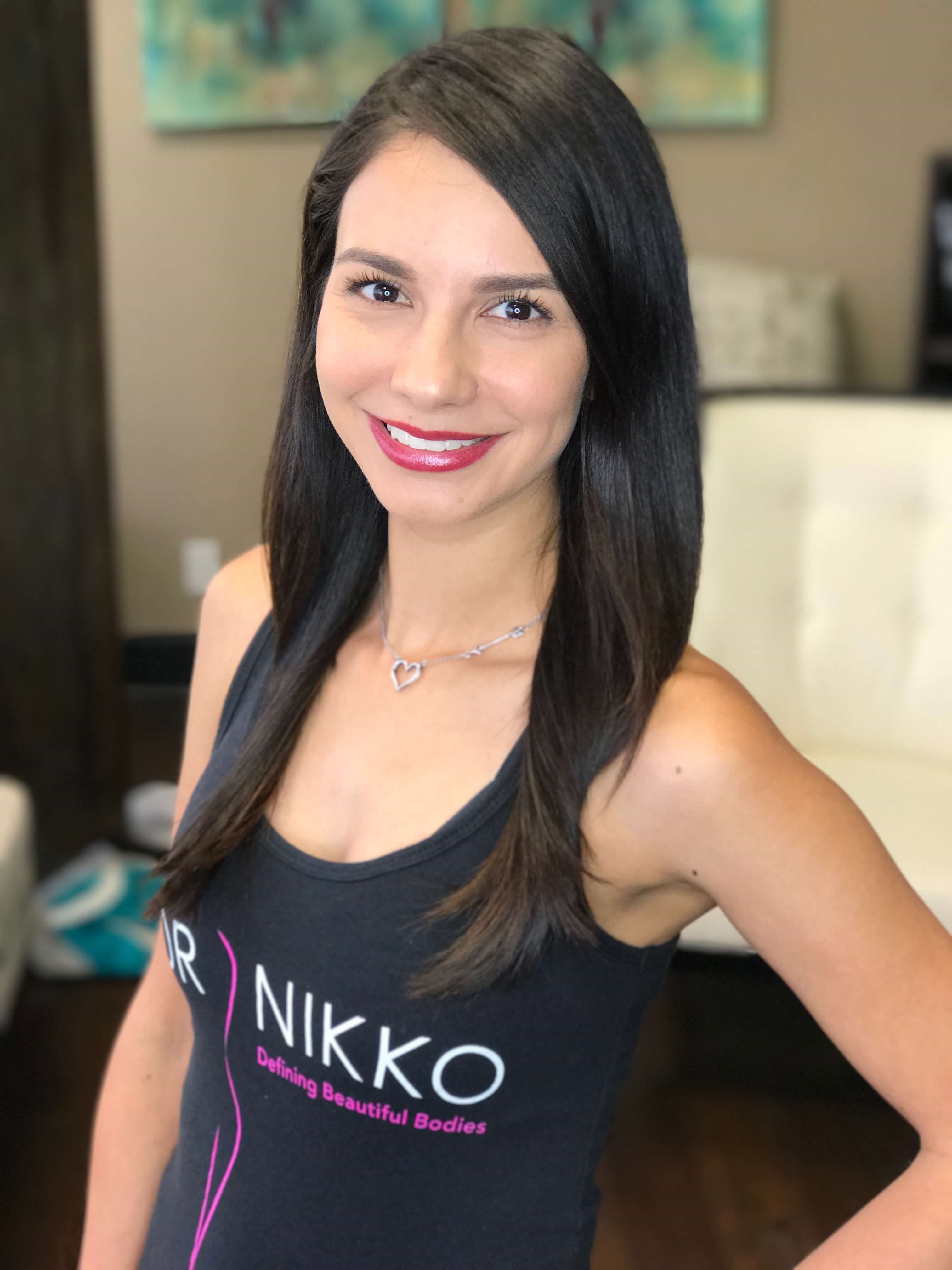 Jenny Garcia - Aesthetician
Jenny is our medical aesthetician. She attended The Aveda Institute and received her esthetics license in 2006. With over ten years of industry experience she has the ability to recommend the best possible treatments for our patients. Her lively personality and positive attitude exudes in everything she does. She is passionate about treating every one of her clients with the best care while making them look and feel their best. Jenny is a busy mom to three boys! In her free time she enjoys shopping and spending time with her family and friends.
---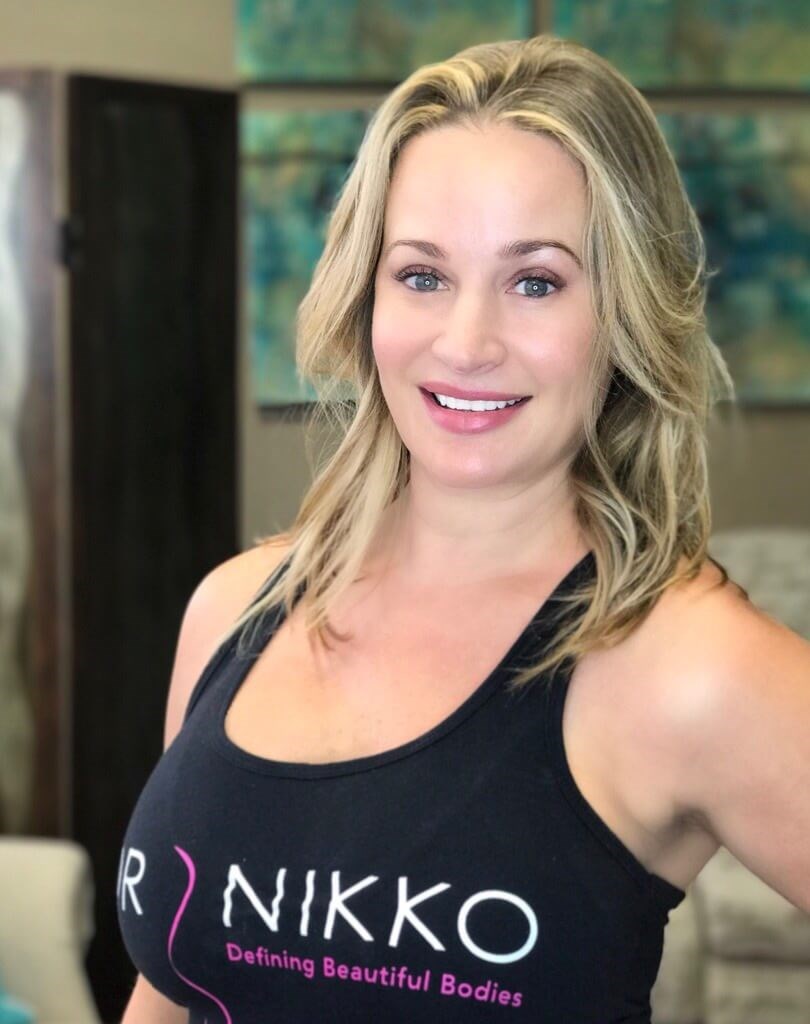 Michelle Nolen - Aesthetician
Michelle is our medical aesthetician and is a native Texan. She graduated from Santa Monica college, CA and received her esthetician license in 2007. With almost 15 years of experience in luxury and medical spas Michelle knows how to personalize treatments for each patients needs. For the past eight years she worked to hone her expertise and learn new and innovative procedures. She is passionate about skin care and helping to prevent and reverse all major key signs of aging. In her spare time she enjoys traveling, yoga, spending time with friends and family and being a rescue dog mom to Bailey Boo and Mama Dog.
---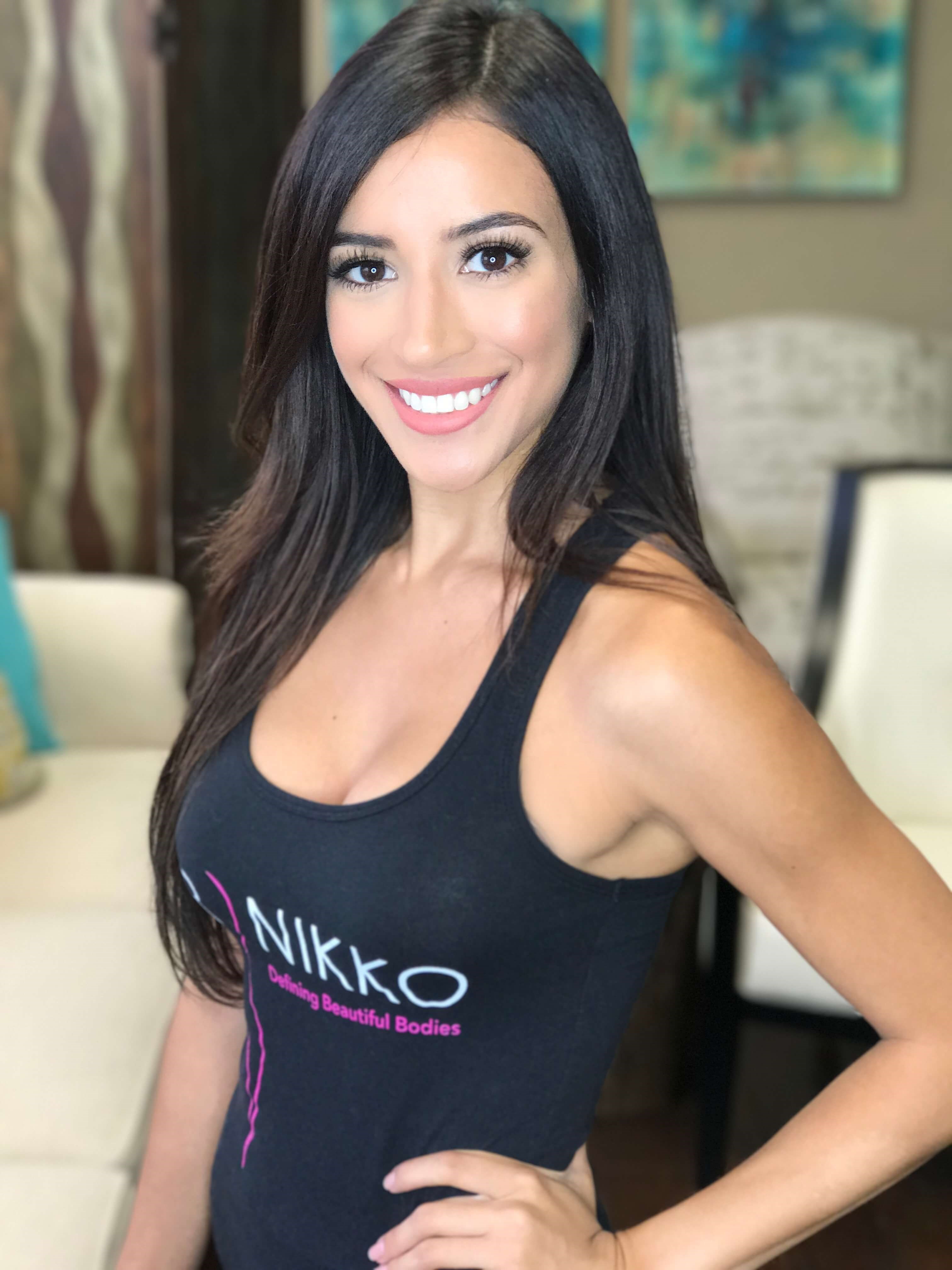 Alina Guerrero - Front Desk Receptionist
Alina is one of the first friendly faces you'll see when walking into our Cosmetic Surgery Center. She excitedly greets all patients when they walk into the office. As the front desk receptionist, she makes sure that all patients feel a warm welcome and assures they are in great hands! Alina graduated from San Jacinto College and is continuing her education to become a Registered Nurse. In her spare time, the former Miss Houston Latina enjoys traveling, music festivals, and being a dog mom to Maximo the Frenchie!
---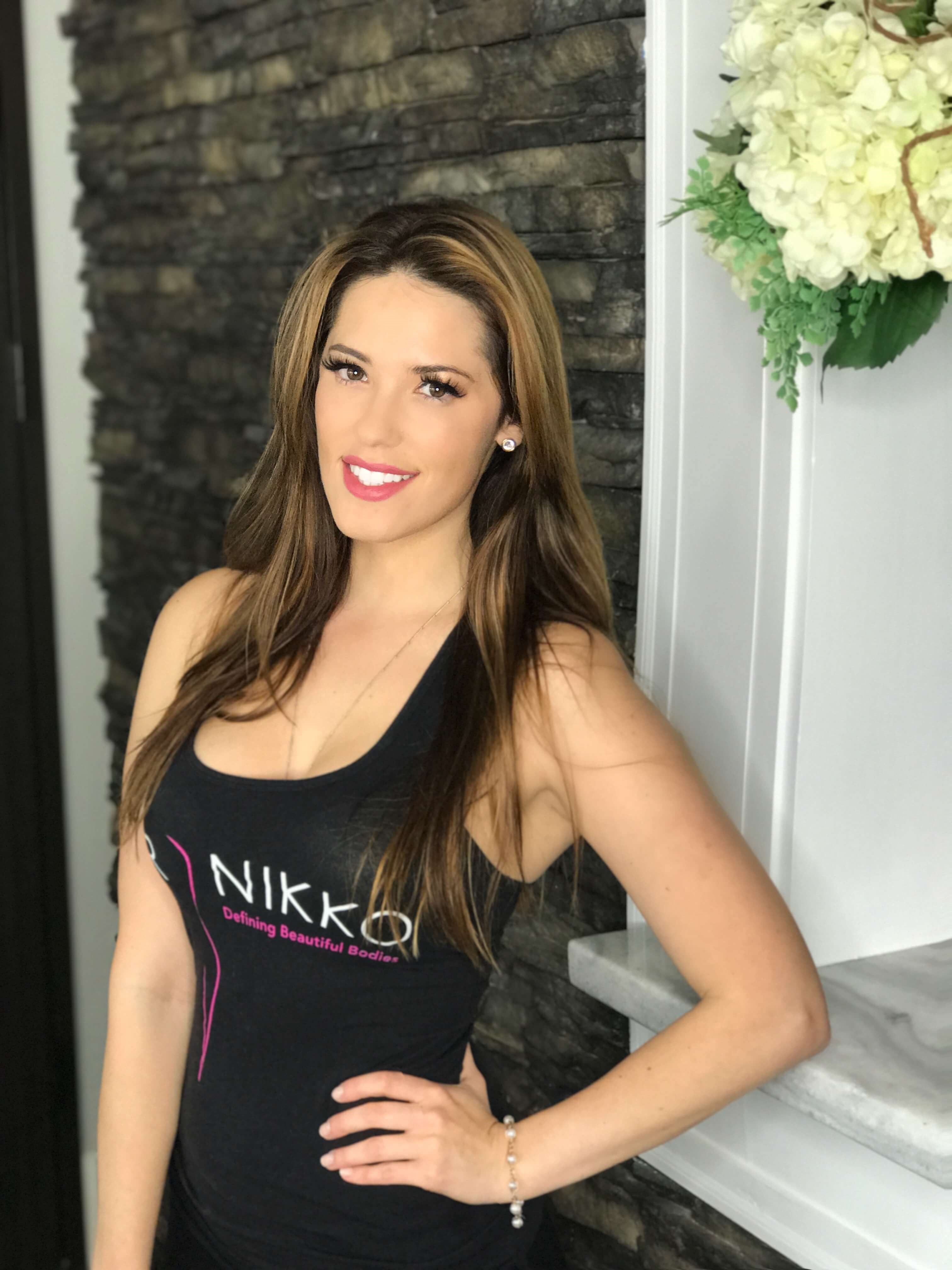 Stephanie Wilcox - Patient Coordinator and Marketing Director
Stephanie is our Patient Coordinator and Marketing Director. She is passionate about helping our patients achieve personal goals to look and feel their best. As a former News Reporter and Cosmetic Beauty Specialist from New York, she takes great pride in everything she does. Stephanie graduated from the State University of Albany New York and continues her education and knowledge within the skin care industry. With her friendly personality and excellent communication skills she assures to make the consultation process both fun and educational. Dr. Nikko and Stephanie create customized treatment plans specifically designed for each patient. In her spare time, she enjoys traveling, trying new hot spots in Houston, and spending time with her family and friends.
---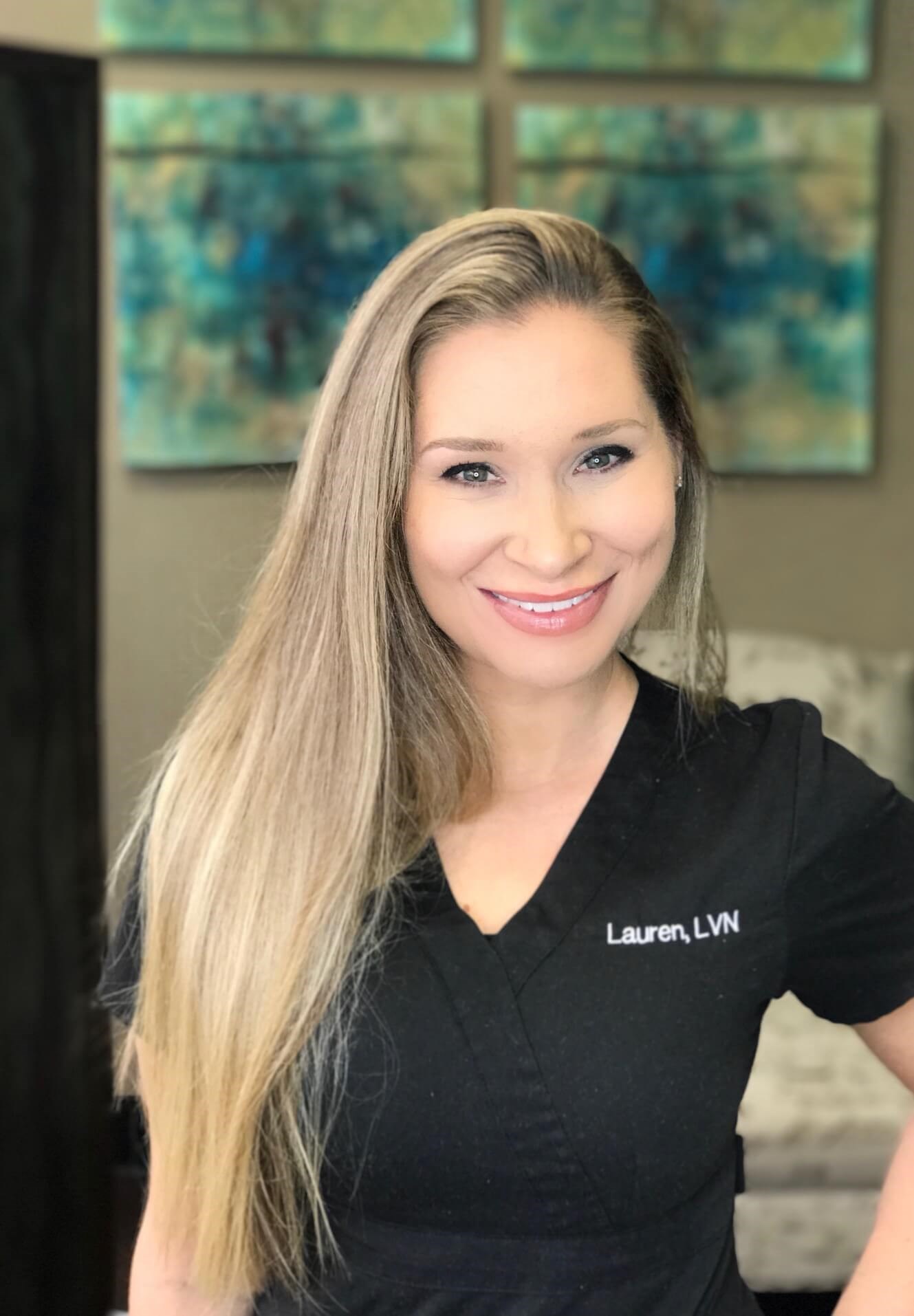 Lauren LeMoine - Licensed Vocational Nurse
Lauren is one of our Surgical Nurses who started her nursing career with Dr. Nikko in 2005 and is one of our certified injectors. Lauren's experience and knowledge in the medical field along with her witty sense of humor, makes her a key asset to the operating team! In her free time she loves to be outdoors, traveling and spending time with her son and family.
---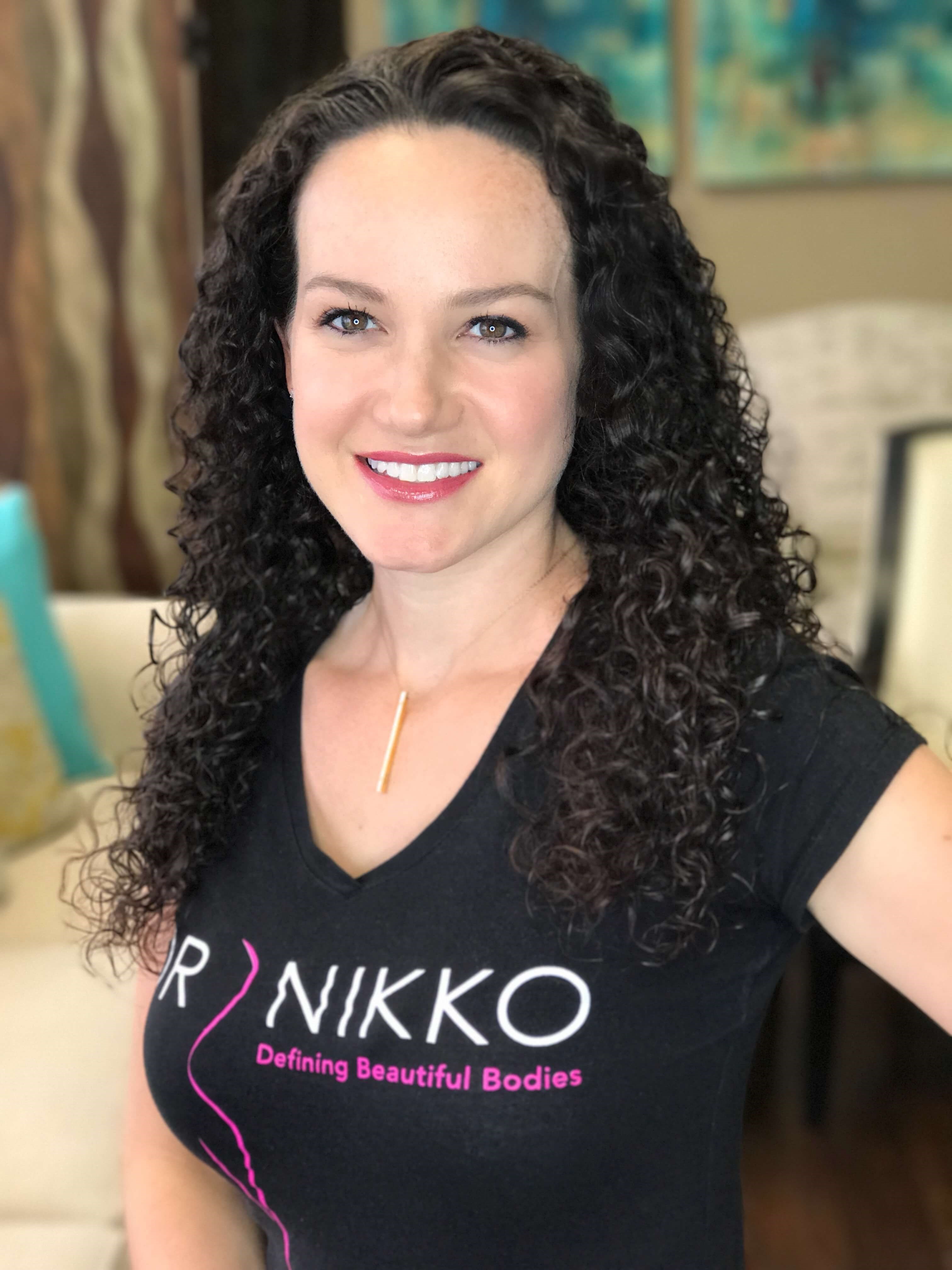 Traci McAfee - Registered Nurse
Traci is a native Houstonian and grew up knowing she wanted to make a meaningful contribution to others by working in healthcare. She received her Bachelor of Science in Nursing in 2012 from the University of Texas Health Science Center at San Antonio. After graduation she began her nursing career at Memorial Hermann in the Level 1 trauma unit. Traci began with Dr. Nikko in 2014 and immediately fell in love with the cosmetic surgery field. Her expertise within the clinical and operating room settings have led to a growing and successful career. Her leisure activities include spending time with her family and friends, traveling, hot yoga and various outdoor activities.
---
Vannica - Registered Nurse
Vannica has been a registered nurse for four years and graduated from The University of Texas at Arlington with her BSN. She is currently working on her MSN to become a Nurse Practitioner. Her nursing specialty has been surgery and she obtained her certification in the operating room. Her role at the office is to provide information and get patients ready for their upcoming surgery. She is part of the operating team and along with the other nurses, assists Dr. Nikko in surgery. She ensures that patients are comfortable before and after their procedure. In her spare time, she loves to spend time with her son and loved ones, she likes to travel and trying out different cuisine.
---