About Breast Augmentation
Breast enhancement surgery is a treatment that reshapes the breasts for a fuller appearance. It is known as one of the most popular cosmetic surgeries, giving women who are unhappy with their breast appearance numerous options for improvement. Using breast implants or fat grafting, this cosmetic treatment improves breast size and shape, and produces a beautiful and a balanced outcome. Houston, TX Cosmetic Surgeon, Dr. Anthony Nikko, is highly-trained to provide this procedure and performs many breast augmentations year-round. During your consultation at the Nikko Cosmetic Surgery Center, we will address your concerns and goals and provide you with all of the options available, as well as tailor a surgical plan to achieve your goals.
The choice to undergo breast enhancement surgery is a personal one for our patients. If you are considering this surgery, it is important you do it for you. Patients should be healthy and at a normal weight with breasts that are formed and past puberty, and of appropriate age to receive implants. Patients who are dissatisfied with the shape of their breasts because they look deflated and small may benefit from this surgery. In addition, if your breasts have been affected by age, pregnancy, or weight loss, this treatment can bring them back to life with increased volume. It is also a welcomed answer for women who weight train or have limited native breast tissue.
Breast Augmentation Reviews
"Reccomended by a fellow doctor - Dr. Nikko performed my breast augmentation almost 3 years ago, and I could not be happier with the results, the staff, the payment options, the facility, and the compliments. I hold a doctorate in cancer biology, so it is needless to say that I was very thorough in my research of physicians. I went on 6 consultations with plastic and cosmetic surgeons in the Houston area and asked every possible question, called all their references, checked their reviews online, and researched if they had any pending legal actions. Dr. Nikko passed every test, but what sealed my decision was personal recommendations from friends who had their surgeries done by him. I want to remind everyone who both reads and writes reviews that Dr. Nikko holds an M.D., he has also performed many, many years of rigorous resident and fellowship training in surgery. He does not hide the fact that he is a cosmetic surgeon. Additionally, many of the plastic surgeons that I interviewed with had horrible reviews, no personal recommendations, and overall had poor customer service. You MUST take this into consideration as you make your decision. In fact, some of the "high ranked" plastic surgeons had pending legal action against them. You will not find a more considerate, knowledgeable staff in Houston. I still receive calls and emails checking in on my status, more than 2 years after my surgery. I truly felt like a "patient" and not like a "customer". You will not be treated like a paycheck, and will NOT be talked into additional, unnecessary procedures. Dr. Nikko specializes in beautiful, natural enhancements. These procedures are for mothers, professionals, and models who want to be stunning and want to keep everyone guessing about how they stay so young. I WILL be going back to Dr. Nikko after I have children for a tummy tuck. I could not give Dr. Nikko a higher recommendation and I will give you a personal recommendation if you call Dr. Nikko's office and ask Barbara to give me a call."
- Anonymous /
Vitals /
Apr 26, 2010
"LOVE Dr.Nikko - I love Dr.Nikko's work. I got a breast augmentation 7 yrs ago. I have seen five of my close friends get various procedures with him and they were all overwhelmingly pleased with their results. As a former dancer, I sent many strangers there who loved his work. Nobody could tell that my breasts had been worked on. I have the gummy implants. Dr.Nikko was so concerned with my friend "Dolly," that he visited her at home after surgery to check up on her progress. She was fine, but Dr.Nikko was genuine. I can't wait to go back to him to get a Scarless breast lift, my lifestyle no longer warrants double D's. My old roommate, " Thalma," had liposuction on her lower back, love handles, and tummy, and then Dr.Nikko injected her fat into her bum. She looked fantastic!! Still does! Another friend got a tummy tuck and was in love with her results!! She looked and felt a million times better! It totally changed her! Dr.Nikko explained everything in great detail, his staff was extremely friendly, and his offices were clean and modern. I'll go back as soon as I can afford it ;)"
- Anonymous /
Vitals /
May 17, 2015
"I would like to thank you Doctor Nikko for helping me gain my teenage body back after the birth of my daughter & after years of unhealthy eating. I have been a patient of Dr. Nikko for over 15 years and am very appreciative of the beautiful outcomes he has given me. I came to Dr. Nikko for breast augmentation hoping to get my old (c-cup) breasts back (the ones I had before childbirth) and for liposuction of the stubborn abdomen fat which could not be rid off even with intensive workouts. The results were amazingly beautiful. Not only I have my old breast size back they are more youthful looking than ever before. My abdomen is so flat and toned I wish I had this liposuction procedure done much sooner so I could wear the bikinis I had always wanted to wear. For the first time ever I am so happy looking at myself in the mirror. I know I did it for myself and for no one else. I have been coming back regularly to Dr. Nikko for facial injections and other skin care treatments to maintain my fresh and youthful look since I am reaching my 50 years very soon. Doctor Nikko is very caring and attentive. He is a perfectionist at what he does. He is one of the best dermatologists and surgeons I know. I would highly recommend Doctor Nikko and his staff to all my friends and family. I love the staff at Dr. Nikko's office. They are knowledgeable, kind, patient, and were so helpful with my pre-op and recovery. The newsletters I receive regularly and events offered at this office have help me maintain a healthy and happy lifestyle. I can't thank you enough for all Dr. Nikko has done for me. I wish Dr. Nikko and his office blessings and success. We need more of doctors like Doctor."
- Google User /
Google /
Oct 01, 2015
"Great Doctors! - I couldnt' be more thankful to Dr. Nikko and his wonderful staff! They did a wonderufl job on my recent breast augmentation. I'd had a few consults around town and just didn't fell 100% until I met Dr. Nikko. He really listens to what you want! I highly recommend him!"
- K. /
Yellowpages /
Sep 10, 2010
"Dr. Nikko is seriously the greatest plastic surgeon in Houston. My wife had wanted to get a breast augmentation for a few years and had gone through a few consultations with plastic surgeons in the area, but she never felt comfortable or trusted any of them enough to schedule the surgery. When my wife saw Dr. Nikko on the news, she got really excited and scheduled a consultation, and I went with her. Everyone at the office was incredibly nice and Dr. Nikko was a pretty cool professional guy. He answered every question that we had and made my wife feel so calm about the procedure that she immediately scheduled the surgery. The swelling and pain didn't last long at all, and I have to say that my wife was beautiful before, but now she just looks stunning. She loves the work done and so do I. Call him, you won't regret it!"
- R.D. /
Yellowpages /
Nov 13, 2016
Previous
Next
When you are in the consultation, the correct implant will be chosen based on your body frame as well as your aesthetic goals. Breast implants come in varying sizes and shapes — each of which are taken into consideration in order to achieve the desired result. Today, the most commonly chosen breast implants are saline or silicone, both widely chosen and approved and safe to use per the FDA. It is important to mention that candidates considering saline breast implants must be 18 years of age, while in order to receive surgery with silicone patients must be 22 years of age. Two other types of augmentations include Gummy bear implants, as well as an autologous approach through fat grafting. Aside from the type of augmentation chosen, there are other notable factors to consider:
Size
Implant size is chosen based on the number of CCs of silcone or saline used. To determine the correct amount, we decipher how much original tissue exists, as well as the size you wish to attain. During surgery, it is normal to place multiple implants to get an idea on the better fit.
Shape
Breast implants are produced in either a round or teardrop shape. Both shapes are commonly used, however, the majority of our patients prefer a round shape. It often tends to appear more natural and adds fullness to the top portion of the breast that most patients want.
Profile
Breast implant profile references the projection. Meaning, this is what you see from the side view. The most common projections include a profile that ranges from low to extra high.
While these options may seem overwhelming, picking the right implant is actually quite easy once the objectives are discussed during the private meeting. These considerations, blended with surgeon knowledge, makes certain the right outcome is achieved.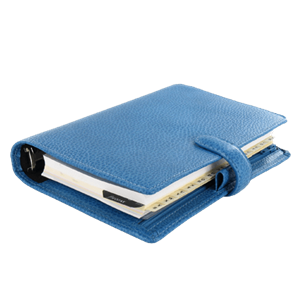 Plan Your Procedure
Average Cost

From

$6,200

Procedure Recovery Location

Out-Patient
Contact Us
Incision type, as well as implant location, are also aspects that will need to be made prior to surgery. During breast augmentation, an incision is made and then the chosen implant will be slipped into its position. A couple of methods are applied for implant placement. These include either submuscular placement(under the pec muscle), or submammary-subglandular placement(over the pec muscle). The choice as to where to place the implant, as well as incision location, is based on numerous factors. This includes the size and type of implant, as well as input from the surgeon. Regardless of incision type, scarring is rare. Implant placement is determined based on body type, implant size, and lifestyle.
Cosmetic breast surgery is performed as an outpatient surgery using general anesthesia. After completing the incision, the breast implant will be placed through the incision and placed into a surgically created pocket, and then fitted into its proper position. Following the placement of the implant, the incision is sealed with sutures or surgical adhesives. All patients will be taken into our recovery area and observed before being released. Patients will be sent home wearing a medical sports bra to assist with swelling. Within a few days, the swollen feeling will start to dissipate and the breasts will begin to feel normal as they get used to their new position. The majority of patients can resume normal activities within several days, however, exercise should be avoided for about 6 - 8 weeks. This surgery produces beautiful natural outcomes and is oftentimes life-changing for so many individuals, allowing them the chance to feel more confident.
Breast Augmentation Process?
Consultation
This is your opportunity to ask questions, share your concerns, discuss your goals, and determine which implants, placement, and size will work best for you. Nikko will ensure that all of your questions are answered. After meeting with Dr. Nikko a Patient Coordinator will review pricing details and financing options with you, and you will select a date for your procedure.
Pre-Op
Two weeks before your procedure, Dr. Nikko will meet with you to go over details and explain what to expect before, during, and after surgery. It is the appointment in preparation for your surgery day. You will have the opportunity to ask any lingering questions you have and discuss your final goals.
Surgery
Breast Augmentations are performed at the Nikko Cosmetic Surgery Center in Houston, Texas. All breast augmentations are outpatient procedures performed under general anesthesia. You will be closely monitored as you wake up from the surgery, and released as soon as you are approved by the doctor.
Post-Op
Nikko requests to see all patients 24 hours after their procedure to ensure that they are healing properly. Bandages will be removed and incision sites will be cleaned. One week after surgery any sutures or taping will be removed to avoid any visible scarring. Post-op appointments will continue being scheduled according to each person's recovery progress and needs.
Recovery
Breast augmentation is an outpatient procedure. You will be initially monitored before being released. Soreness and swelling will be most pronounced during the first 24-48 hours and will subside after a few weeks.
Breast sagging is also known as breast ptosis, it is a completely natural result of weight loss, pregnancy, aging, heredity, and other factors. Breast ptosis can be:
Mild: The nipple lies slightly above, or directly level with, the crease under the breast.
Moderate: The central point of the nipple falls slightly below the crease under the breast.
Severe: the central point of the nipple falls more than 3cm below the crease under the breast.
Although the placement of the nipple can give the appearance of breast ptosis, breasts may also appear to sag due because:
Their natural placement is low on the chest without any breast ptosis.
They have a large or flattened breast lobe within them, referred to as pseudo-ptosis.
A capsular contracture is a common complication of breast surgery. It occurs when scar tissue forms around the implant, causing the breast to begin hardening. Although there are some measures we can take to minimize the likelihood of capsular contraction, there are variables we cannot control. For example, Dr. Nikko teaches his breast augmentation patients special massage techniques, and he also strongly advises all patients to take Vitamin E and other supplements for a week following their surgery. However, it is a natural reaction of the body for a small percentage of patients.
Over time, implants will move and shift around the body; there is also always the chance for rupturing. However, the technology has improved significantly over the years and implants are stronger and more durable. In some cases implants will need to be replaced within just a few years of surgery; others can last for as long as 25 years or more. In general, the lifespan varies and patients will have revision/replacement/removal surgeries based on how they feel about their look and feel after any certain amount of time.
If a leak or rupture occurs with saline implants deflation will appear immediately.
If a leak or rupture occurs with silicone implants it will be harder to detect because the cohesive gel will hold together within the breast capsule. It is important to do yearly checkups and be aware of any changes or different feelings in your breasts.
Cosmetic breast surgery is popular for so many reasons. It is FDA-approved for safety and effectives and produces gorgeous outcomes. With an abundance of enhancement options, patients can attain the appearance they have always dreamed of. Our Houston, TX aesthetic center is proud to provide this proven treatment and we invite you to learn more. Consult our front desk greeters to schedule your first office visit.
Related Procedures
Related Posts