Our nonsurgical skin tightening treatment provides a range of great results for patients struggling with wrinkles, acne scars, and sagging skin. While surgery requires downtime and recovery, there are other effective treatments out there that are easier and less painful. With nonsurgical skin tightening, our Houston, TX office offers several options including Exilis Ultra 360™, Vanquish™, Cellutone™, and INFINI RF. These rejuvenating skin treatments utilize high-end technology to enhance the overall appearance of the skin. The results are long lasting and create a smoother, tighter silhouette that can help to improve your confidence. Call the Nikko Cosmetic Surgery Center today to set up a private consult with cosmetic surgeon Dr. Anthony Nikko.
At your initial consultation with Dr. Nikko, our staff will work with you to decide if the nonsurgical skin tightening is a good fit for your skin. During this time we will also discuss the following treatment options in greater detail.
Exilis Ultra 360™
Uses RF skin tightening and ultrasound energy to reduce fat in areas such as the abdomen and buttocks. Thanks to its innovative technology, treatments are quick and comfortable. The results will yield tighter, younger-looking skin that is bright and firm.
Vanquish™
This treatment uses radiofrequency to reduce fat in the hips, love handles, and stomach. It is an ideal option for those who have a larger treatment area they'd like to address. Results are gradual but long lasting.
Cellutone™
Cellutone uses high-end vibration technology to reduce cellulite in the abdomen and thighs. With this specific vibration energy, the overall appearance of cellulite is reduced and skin tone is significantly improved. This is a great treatment option for men and women who are not ready to undergo traditional liposuction.
INFINI
Provides skin tightening through microneedles in a quick and effective nonsurgical treatment. The INFINI hand piece contains 49 microscopic needles that are deployed through the skin's surface. Once deployed, the INFINI microneedle tips conduct radiofrequency energy into predetermined depths of the dermis, a huge advantage over traditional microneedling devices.
Reviews
"I've been coming to Dr. Nikko for over 3 years for Botox and I can say that Crystal does a fantastic job! A very natural look! I've been to other places and they don't get what I want! If you don't want to look frozen, but instead look natural, Dr. Nikko's office is the place!  I recommend to all!"
- Z.A. /
Yelp /
Aug 10, 2017
"I first met Dr. Nikko 10 years ago when he performed my augmentation. My recent consultatation impressed me even more. His honesty and professionalism are refreshing and even better, I don't need another surgery just yet. Of course I will return to Dr. Nikko when the time comes."
- L.A. /
Facebook /
Mar 19, 2018
"Crystal is amazing with Botox!!! She is very friendly and knowledgeable with Botox and how to make you look great.  I went to Crystal for my second and third Botox treatment because the first one with another plastic surgeon to try and relieve my migraines but it left me with drooping brows and made my eyes look swollen and did not last but maybe a month.  Crystals technique was perfect...I still has expression and my skin looks great and best of all my tension related migraines are gone!"
- S.R. /
Yelp /
Mar 02, 2018
"From the start of the consultation 2 the completion of my rhinoplasty surgery everything was so professional ,informative and very cleanAfter rhinoplasty surgery I did not have any swelling no need to take my pain medication because I'm not in pain I feel like I can go to work tomorrow this is just unbelievable I Am So Satisfied and this is not my first cosmetic surgery but I have used other doctors this is by for most the best"
- Anonymous /
Healthgrades /
Feb 28, 2018
"Love dr Nikko! Just an awesome doctor with outstanding team of office. Absolutely fabulous ???"
- T.S. /
Facebook /
Feb 23, 2018
Previous
Next
Nonsurgical skin tightening is ideal for candidates who have just lost a significant amount of weight or who have skin that is loose and saggy. Often men and women who are between the ages of 30 – 60 are great candidates. If you have extreme skin laxity, a surgical treatment may be the best option to achieve the results you desire.
During your appointment, you will be treated in our comfortable minor procedure room. Our trained aesthetician will clean and prep the area, adding a numbing cream if you are nervous about any discomfort. The aesthetician will then guide the handheld device over the desired area. This treatment will stimulate the body's natural healing process and boost collagen production to reveal a refreshed appearance. The nonsurgical skin tightening procedure is customized to fit your skin condition and type, so each patient will experience a different length of treatment. Little to no downtime is expected, with the slight pinkness fading within 24 hours.
While many patients may require multiple touch-ups, most report improvement after just one treatment. Side effects following INFINI are mild in nature, making this a minimal downtime treatment. As the micro-coagulation sites heal, the collagen production is jumpstarted so that the skin regains elasticity. Wrinkles are smoothed over, acne scars fade, and loose skin around the neck and jowls are tightened. For patients with very vascular skin, there may be mild pinpoint bleeding and a very small chance of bruising. The healing time is minimal and patients can wear makeup 24 hours after the treatment. The skin may feel slightly rough to the touch for 2 – 3 days.
Yes. For example, wrinkles around the eyes can be treated with INFINI followed by Belotero. For rejuvenation around the mouth for vertical lip lines, INFINI treatment can be combined with hyaluronic acid fillers such as Juvéderm.
It can be a bit uncomfortable. A topical numbing ointment is applied prior to the procedure. According to a large study of almost 500 patients on three continents, INFINI patients reported discomfort as mild in nature and similar to a mild sting or snap.
What is RF and Microneedling?
Radiofrequency is essentially electrical energy. RF technologies used in the skin deliver this electrical energy into the skin and/or collagen, heating the targeted area. Collagen must be heated to approximately 60 degrees Celsius to produce new collagen and subsequently attain tissue tightening and remodeling.
Microneedling is the process of using very small sterilized needles on the skin for collagen induction. Traditional micro needling utilizes a stamp or roller and is not associated with a light or energy device. The INFINI hand piece contains 49 microscopic needles that are deployed through the skin's surface. Once deployed, the INFINI microneedle tips conduct radiofrequency energy into predetermined depths of the dermis, a huge advantage over traditional microneedling devices.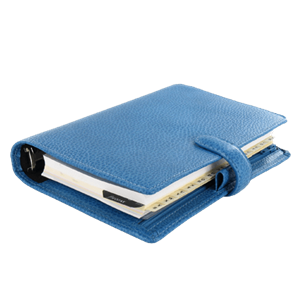 Call Today for Tighter Skin
If you are looking to diminish acne scars, wrinkles, or loose skin, our nonsurgical skin tightening procedure is a top-rated skin rejuvenation treatment for patients with these issues. To learn more about this modern and revitalizing procedure, call our office at the Nikko Cosmetic Surgery Center to set up a private consultation.
Related Procedures