Diet and exercise are not always enough to achieve the body shape and aesthetic that you want. When you have constantly worked to be fit and in shape, but just can't seem to reach that "6-pack" look, the Nikko Cosmetic Surgery Center in Houston, TX, can help. With abdominal etching, Cosmetic Surgeon, Dr. Anthony Nikko, can bring great improvement to the overall look of your abdominals. This procedure will remove stubborn fat pockets and tighten loose skin for a sculpted and chiseled profile. Less intrusive than other surgery options, abdominal etching uses liposuction to emphasize the "washboard ab" look. Dr. Nikko and his staff can help you reach your desired goals and gain a higher sense of confidence in your appearance.
Reviews
"I've been coming to Dr. Nikko for over 3 years for Botox and I can say that Crystal does a fantastic job! A very natural look! I've been to other places and they don't get what I want! If you don't want to look frozen, but instead look natural, Dr. Nikko's office is the place!  I recommend to all!"
- Z.A. /
Yelp /
Aug 10, 2017
"Dr. Nikko was very friendly and helpful to me. I had gotten saline implants and they are amazing! He walked me through the entire process and made my experience run smoothly. Overall, I think that the entire staff and office were welcoming and optimistic. I'm very pleased with my treatment!"
- T.L. /
Google /
Jan 28, 2019
"I had a saline breast augmentation procedure done and I love the result. I feel much more confident and I love how swimsuits look on me now. After doing my homework in searching for the best and most adequate surgeon in Houston, I decided for Dr. Nikko because of his many years of experience, background and staff make you feel super comfortable. Recently, two of my friend and my mom have got procedures done by Dr. Nikko (liposuction + breast augmentation, mommy makeover, and Brazilian butt lift respectively) and they love the results. I highly recommend Dr. Nikko."
- B.M. /
Google /
Jan 24, 2019
"(Translated by Google) Thanks Nikko and all his team are excellent in all their work and attention, I feel happy to be served by this team a thousand thanks, I will definitely come back.(Original)Gracias Nikko y todo su equipo son excelentes en todo su trabajo y atención, me siento feliz por ser atendidas por este equipo mil gracias, definitivamente volveré ."
- J.B. /
Google /
Jan 13, 2019
"Gracias Nikko y todo su equipo son excelentes en todo su trabajo y atención, me siento feliz por ser atendidas por este equipo mil gracias, definitivamente volveré ."
- J.B. /
Google /
Jan 12, 2019
Previous
Next
After a consultation with Dr. Nikko to determine if you are a candidate for ab etching, the procedure will take place under general anesthesia at an accredited surgical facility. With a tumescent liposuction technique, the fat tissue beneath the skin will be reshaped according to pre-marked patterns over the patient's flexed abs, ensuring natural looking results. The procedure is done through small incisions, as fat is removed in some areas and repositioned in others. Typically, the surgery takes about 45 - 60 minutes.
While the surgery leaves patients with some bruising and swelling, these effects should dissipate in a few weeks with the help of a compression belt. After 1 week, patients can return to work but strenuous exercise should be avoided for about 3 weeks. After about 6 months, patients should be able to see optimum results. However, a healthy diet and exercise schedule are encouraged to maintain sculpted results.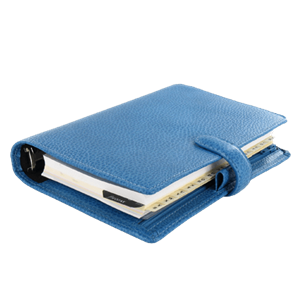 Call Today for Sculpted Abs
Abdominal etching is a great option for patients with a healthy lifestyle who can't quite reach that "washboard ab" look they desire. Ab etching provides that fit, sculpted look that is difficult to attain, even with a regular diet and exercise regiment. Call our office in Houston, TX today to find out more and set up a consultation.
Related Procedures