Discovered by orthopedic surgeons who needed a way to get pro athletes back in the game fast, the healing powers of platelet-rich plasma (PRP) therapy can now help Houston area patients with hair loss. Using the patient's own blood, the PRP serum is created by separating the platelets that have concentrated levels of growth factor from the other components of the blood. The prepared PRP serum can then be injected or applied to the scalp to promote natural hair growth for stronger, thicker hair. Cosmetic Surgeon and board-certified Dermatologist Dr. Anthony Nikko offers Eclipse PRP therapy to patients who are in the early stages of thinning hair and minor bald spots, but also to patients after hair restoration surgery. After a SmartGraft hair transplant, Dr. Nikko can use Eclipse PRP therapy to nurture the newly transplanted hair follicles. Schedule a consultation at The Nikko Cosmetic Surgery Center in Houston, TX to learn more about the benefits of Eclipse PRP therapy alone or to boost hair restoration surgery. The Eclipse PRP system separates some of the most useful growth factors, including epidermal, transforming, vascular endothelial, and collagen stimulating.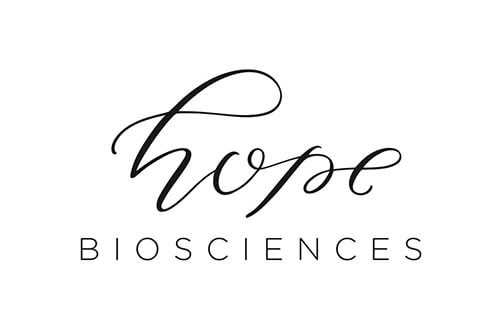 Reviews
"I've been coming to Dr. Nikko for over 3 years for Botox and I can say that Crystal does a fantastic job! A very natural look! I've been to other places and they don't get what I want! If you don't want to look frozen, but instead look natural, Dr. Nikko's office is the place!  I recommend to all!"
- Z.A. /
Yelp /
Aug 10, 2017
"Excellent attention. The procedures was very simple and not painful at all."
- P.D. /
Google /
Aug 26, 2018
"Thank you Dr. Nikko and to the other surgeon who help out during the session, I have achieved the fuller size of my Breast the way I wanted it.It's only been a week plus since my surgery and I'm feeling great! Can't wait to see the full result in a month! All the staff at Dr. Nikko office are very friendly and approachable specially Stephanie who assisted me always before and after my surgery. I feel very comfortable with her and she gave me some knowledge about the product and surgery procedures, They have follow my instructions how I want it to get done for Breast Augmentation.. I'm very grateful with my friend's recommendation to call Dr. nikko cosmetic surgery for appointment, I Would definitely recommend!"
- M.P. /
Google /
Aug 18, 2018
"My husband and I have been going here for several years and have never been disappointed. The clinic is very well located in the Galleria, in a very attractive office. The staff are courteous and the services are priced very fairly for the quality delivered. We live in Manvel now and still drive in for our treatments and have no plans to even consider another clinic for our needs. Well done and keep up the good work to everyone at Nikko Cosmetic Center."
- W.M. /
Yelp /
Aug 06, 2018
"I, along with my wife have been patients at the Nikko clinic for many years now. The office staff is extremely friendly and helpful, the prices are quite reasonable and the service delivery is professional, efficient and nothing short of excellent. We've just moved out of the city proper, but still attend the clinic in the Galleria regularly. We won't go anywhere else or trust anyone else with our faces. :)Thanks to Stephanie, Crystal, Van Tran and everyone else there for providing excellent service at a reasonable price in a cheerful, caring atmosphere. I highly recommend the Nikko clinic for all of your cosmetic procedures."
- T.M. /
Google /
Aug 04, 2018
Previous
Next
Eclipse PRP therapy can be used in different ways to help patients with hair loss. For patients who have early signs of thinning hair, PRP can be used to stimulate the natural hair growth so the patient can avoid a surgical hair restoration. Eclipse PRP can also be used as a post-hair restoration surgery treatment to aid the recovery of the transplanted follicles. During each patient's consultation, options will be discussed based on the patient's stage of hair loss and aesthetic goals. Eclipse PRP therapy can be a very good option for women who have hair loss caused by hormonal changes after pregnancy or menopause.
Eclipse PRP treatment will start with a small amount of blood being drawn from the patient. The blood is then processed in a machine to separate the platelets with growth factors from the rest of the blood components. Once the PRP serum is prepared, it can be injected into areas of the scalp with thinning hair or bald spots. To increase patient comfort, numbing cream or a local anesthetic is typically applied to the scalp. For best results, patients may need up to 8 treatments, each spaced about 2 weeks apart.
Eclipse PRP is a nonsurgical procedure, so patients should be able to leave after their treatment to recover at home or continue with light activity. Every patient will be given a list of post-treatment instructions that will be discussed before the patient leaves. These instructions include how to care for the hair and scalp, what to do, and what not to do. Since Eclipse PRP uses the patient's own blood, there is very little risk of an adverse reaction. Some patients will have temporary bruising and swelling in the treated areas of their scalp for several days. Since the Eclipse PRP treatment stimulates natural hair growth, it can take 2 – 6 months before patients begin to see results.
Patients typically pay between $500 and $5,000 for Eclipse PRP treatments. Eclipse PRP therapy sessions can be purchased individually or in a package for several treatments. Cost estimates as well as payment options will be discussed during each patient's consultation.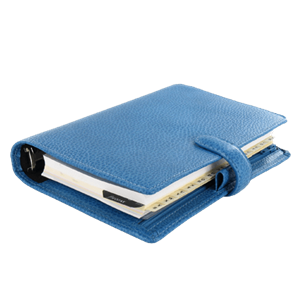 Plan Your Procedure
Procedure Recovery Location

Outpatient
Contact Us
Natural Growth and Healing
If you have noticed that your hair is becoming thinner, take early steps to avoid bald spots with advanced Eclipse PRP therapy at The Nikko Cosmetic Surgery Center. With using your body's natural healing platelets, you can re-gain thicker, fuller hair without surgery. PRP therapy can also be a great addition to a surgical hair transplant if you want to increase your chances of success. Schedule a consultation to learn more about Eclipse PRP therapy for hair loss.