Diet and exercise are not always enough to achieve the body shape and aesthetic that you want. When you have constantly worked to be fit and in shape, but just can't seem to reach that "6-pack" look, the Nikko Cosmetic Surgery Center in Houston, TX, can help. With abdominal etching, Cosmetic Surgeon, Dr. Anthony Nikko, can bring great improvement to the overall look of your abdominals. This procedure will remove stubborn fat pockets and tighten loose skin for a sculpted and chiseled profile. Less intrusive than other surgery options, abdominal etching uses liposuction to emphasize the "washboard ab" look. Dr. Nikko and his staff can help you reach your desired goals and gain a higher sense of confidence in your appearance.
Reviews
"I've been coming to Dr. Nikko for over 3 years for Botox and I can say that Crystal does a fantastic job! A very natural look! I've been to other places and they don't get what I want! If you don't want to look frozen, but instead look natural, Dr. Nikko's office is the place!  I recommend to all!"
- Z.A. /
Yelp /
Aug 10, 2017
"Had a great experience here love the new me !!! Thank you Dr. Nikko and team of staff y'all did such an amazing job ."
- M.P. /
Google /
Oct 18, 2019
"FEELIN BRAND NEW! Let me tell you, Sal did such an outstanding job on my nose, cheek and chin fillers. Everything looks so natural yet so precise and perfected - I am floored at the results. I feel like the best version of myself!! If you are debating fillers, trust me just do it already! Sal is a perfectionist and I'm so happy to have found him."
- E.R. /
Google /
Oct 18, 2019
"Had my Botox done with crystal, she did such a great job did not hurt at all, loved it can't wait for results. The staff was nice and courteous, was a few minutes late but they were ok with it. I will be coming back."
- F.A. /
Google /
Oct 17, 2019
"Came in yesterday for Botox, omg what a nice experience. Crystal did my Botox, she was very gentle and did not hurt at all. The staff was nice and courteous, was late for my appointment but was greeted right away, awesome crew. I will be coming back."
- N.T. /
Facebook /
Oct 16, 2019
Previous
Next
After a consultation with Dr. Nikko to determine if you are a candidate for ab etching, the procedure will take place under general anesthesia at an accredited surgical facility. With a tumescent liposuction technique, the fat tissue beneath the skin will be reshaped according to pre-marked patterns over the patient's flexed abs, ensuring natural looking results. The procedure is done through small incisions, as fat is removed in some areas and repositioned in others. Typically, the surgery takes about 45 - 60 minutes.
While the surgery leaves patients with some bruising and swelling, these effects should dissipate in a few weeks with the help of a compression belt. After 1 week, patients can return to work but strenuous exercise should be avoided for about 3 weeks. After about 6 months, patients should be able to see optimum results. However, a healthy diet and exercise schedule are encouraged to maintain sculpted results.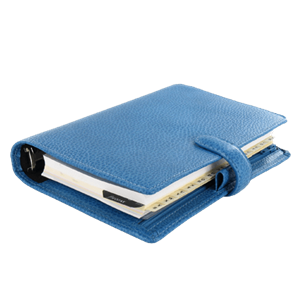 Call Today for Sculpted Abs
Abdominal etching is a great option for patients with a healthy lifestyle who can't quite reach that "washboard ab" look they desire. Ab etching provides that fit, sculpted look that is difficult to attain, even with a regular diet and exercise regiment. Call our office in Houston, TX today to find out more and set up a consultation.
Related Procedures