About Cosmetic Ear Surgery
Ears that stick outwards and protrude, are misshapen and uneven, or are visibly too large, can have a negative impact and affect your self-confidence, especially during the impressionable childhood years. Ear reshaping surgery (also known as otoplasty), is a cosmetic procedure that can assist in redefining the size and shape of the ears and create a pleasing look. Dr. Anthony Nikko, is a Houston, TX Cosmetic Surgeon who has assisted countless adults and children to overcome the fear of showing their ears by having this life-changing facial surgery. Regardless of the deformity, ear surgery allows someone to display their face without hiding their self-assurance. Visit us at the Nikko Cosmetic Surgery Center to learn more.
Ear surgery can be done on a patient at any age, however, it is extremely common among young children and is suggested before reaching elementary school. By age 6, this procedure is safe and effective to be performed on a child. If you are frustrated by the appearance of your ears because they stick out or are too large, otoplasty may be the ideal surgery to attain a natural-looking appearance. If you suffer from a damaged earlobe, you are also a candidate for otoplasty.
Reviews
"I've been coming to Dr. Nikko for over 3 years for Botox and I can say that Crystal does a fantastic job! A very natural look! I've been to other places and they don't get what I want! If you don't want to look frozen, but instead look natural, Dr. Nikko's office is the place!  I recommend to all!"
- Z.A. /
Yelp /
Aug 10, 2017
"Had a great experience here love the new me !!! Thank you Dr. Nikko and team of staff y'all did such an amazing job ."
- M.P. /
Google /
Oct 18, 2019
"FEELIN BRAND NEW! Let me tell you, Sal did such an outstanding job on my nose, cheek and chin fillers. Everything looks so natural yet so precise and perfected - I am floored at the results. I feel like the best version of myself!! If you are debating fillers, trust me just do it already! Sal is a perfectionist and I'm so happy to have found him."
- E.R. /
Google /
Oct 18, 2019
"Had my Botox done with crystal, she did such a great job did not hurt at all, loved it can't wait for results. The staff was nice and courteous, was a few minutes late but they were ok with it. I will be coming back."
- F.A. /
Google /
Oct 17, 2019
"Came in yesterday for Botox, omg what a nice experience. Crystal did my Botox, she was very gentle and did not hurt at all. The staff was nice and courteous, was late for my appointment but was greeted right away, awesome crew. I will be coming back."
- N.T. /
Facebook /
Oct 16, 2019
Previous
Next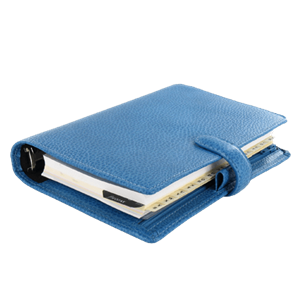 Plan Your Procedure
Average Cost

From

$5,000
Contact Us
Cosmetic ear surgery is completed using a form of anesthesia. In most cases, the incision is made near the back of the ear or inside the inner ear folds. During surgery, cartilage may be removed or added to create a more natural appearance. It is usual for both ears to be touched during the procedure to ensure they look and appear balanced. Once the ears are surgically corrected, the incisions are closed with sutures and are bandaged so they can remain safeguarded for healing.
Following treatment, it is safe to leave the outpatient surgery center so you can rest and recover at home. However, we will provide a detailed healing protocol for you to follow. During this time, it is also important not to pick at or touch your ears. Furthermore, patients should avoid laying on them during sleep and should instead sleep in an upright position for the first several days. We will ask to see our ear surgery patients back within the first week and during this time, we'll remove the bandages and review your incisions. The results are noticeable almost immediately and the effects from surgery will continue to improve as you heal.
Show Your Face From All Angles
Cosmetic ear surgery is a common treatment that improves the look of the ears, while also improving function. This cosmetic surgery allows patients the opportunity to reclaim their self-confidence. No longer worried to show your face and ears, or wear your hair up, ear surgery can give you the ears you desire, creating a normal uniform appearance. We invite you to call our office to schedule your appointment.
Related Procedures