Mommy Makeover – Body Contouring After Pregnancy – Houston, TX
At the Nikko Cosmetic Surgery Center in Houston, TX, Dr. Nikko, consults with women frequently who desire to get their pre-pregnancy body back. Even though childbirth is an exciting and amazing moment for a woman, it often does alter the size and shape of various body parts, which can leave one to feel helpless to make realistic enhancements.
The great news is that it's possible to get a slimmer, smooth physique thanks to the help of the mommy makeover procedure performed by Cosmetic Surgeon Dr. Anthony Nikko. The mommy makeover procedure uses a blend of liposuction and skin removal to target the stomach and breasts, as well as other areas affected by pregnancy.
Essentially any area affected by pregnancy, weight fluctuations, or breast feeding can be corrected. In addition, nonsurgical procedures can be used to enhance surface irregularities, such as hyperpigmentation and blotchy skin due to the quick fluctuation and stretching of the tissue and skin during pregnancy.
MOMMY MAKEOVER IN HOUSTON, TX
At the Nikko Cosmetic Surgery Center in Houston, TX, Dr. Nikko often meets with women who want to restore their bodies to a pre-pregnancy appearance. Even though childbirth is an exciting and amazing moment for a woman, it often changes the size and shape of specific areas of the body, such as the abdomen, breasts, thighs, and arms.
The pockets of fat and sagging skin after childbirth cannot be addressed through traditional diet and exercise regimens, and this many mothers feeling helpless. A Mommy Makeover helps you achieve a slimmer, smooth physique after childbirth.
A Mommy Makeover is a customized package of surgical and non-surgical procedures, such as liposuction for stubborn fat, tummy tuck for the abdomen, and breast augmentation to correct lost volume and sagging. Essentially any area affected by pregnancy, weight fluctuations, or breast feeding can be corrected.
Dr. Nikko also uses non-surgical procedures correct surface irregularities of the skin, such as hyperpigmentation, fine lines, and blotches. ( separation of the rectus abdominis muscle more than 80% of women. Diastasis recti is the partial or complete separation of the rectus abdominis, or "six-pack" muscles, which meet at the midline of your stomach. Diastasis recti is very common during and following pregnancy. 
IDEAL CANDIDATES FOR MOMMY MAKEOVER
The right candidates for a mommy makeover procedure are those who have completed pregnancy and childbirth and who have worked to attain a slimmer look through diet and exercise. For so many new moms, surgery is necessary to regain a pre-pregnancy shape.
If you have completed childbearing but you are unhappy with the side effects left behind, such as sagging breasts, loose abdominal skin, or unwanted fat in the lower back, flanks, and buttock, a mommy makeover procedure could be an option for you. The goal is to regain your pre-pregnancy figure so you can resume life without worry.
Dr. Nikko recommends that you work to regain your pre-pregnancy shape for at least one year after giving birth. The reason for this is that you do not want weight fluctuations to deter from the results of the surgeries.
Typically, after one year, a woman's hormones, fat distribution, and weight have stabilized. Dr. Nikko works with you to address any remaining issues, such as sagging breasts, poor buttock shape, and fat and sagging skin on the abdomen, back, and flanks.
Be sure to discuss any changes to your skin that are troublesome, such as fine lines, dark spots, and wrinkles, as Dr. Nikko can correct these with minimally-invasive treatments as part of your Mommy Makeover.
A mommy makeover is a custom treatment, tailored for patients based on the specific body areas to be corrected. While many procedures can be applied together, the most common treatments are breast lift with or without implants, abdominoplasty, and liposuction. All of these procedures are performed using general anesthesia and depending on the number of treatments it could take around 3 – 7 hours. In addition, an overnight stay at the hospital may be required. It is common to incorporate nonsurgical skin rejuvenation, such as laser treatments and injectables that can be applied to smooth facial lines, as well as reduce surface irregularities.
The mommy makeover surgery is considered an invasive treatment and can address a vast section of the body. After a recovery period in the hospital, patients will start the recovery at home with rest and proper aftercare. The recovery process is generally a slow process. Standing upright will be hard the first couple of weeks, and a carefully-followed home treatment protocol will be required to ensure the incisions and sutures heal safely. The majority of women find the recovery phase can take up to 6 months. Even though the primary healing could take months, most patients are able to get back to a normal routine within a couple of weeks. Exercise should wait for approximately 2 months. This surgery can make an incredible impact for women, allowing them to love the way they look and feel once again.
WHAT ARE THE BENEFITS OF MOMMY MAKEOVER?
If you are unhappy with the results of your effort to eliminate those final pounds after pregnancy, Dr. Nikko can help.  He tailors your Mommy Makeover package to your specific needs, whether you have deflated breasts, wrinkles, flabby midsection, or pockets of stubborn fat. When you meet with him for your initial consultation, Dr. Nikko discusses your concerns and creates a tailored surgical plan to correct each area. Using the latest medical advancements and his surgical expertise, Dr. Nikko helps you achieve the figure that you desire.
COST OF MOMMY MAKEOVER IN HOUSTON, TX
A Mommy Makeover in Houston includes a package of surgical and non-surgical procedures that is customized to the unique needs of each woman. As such, we cannot provide an estimate cost before your consultation with Dr. Nikko. As part of your consultation, we provide a detailed cost to help you decide, and there may be other fees incurred during the actual surgical appointments. For your convenience, we offer cosmetic surgery financing options for our patients.
Even while trying your hardest to rid those final pounds, if you are still upset at the outcome, we invite you to phone our office to learn more about the mommy makeover procedure. Deflated breasts, wrinkled, and other skin irregularities, can be corrected with this effective surgery. When in for your initial consult, we will talk about your concerns and create a tailored surgical plan to correct each area. With the latest medical advancements and surgeon experience, it is possible to have the figure you desire.
What patients have to say about Dr. Nikko and our amazing staff.
BEFORE AND AFTER CASE STUDIES FOR A MOMMY MAKEOVER
Our Mommy Makeover before and after photos showcase some of the women in the Houston area who have entrusted their acre to Dr. Nikko. Review the photos to see how he improved their post-pregnancy bodies through customized packages of surgical and non-surgical procedures.
Are Mommy Makeovers Dangerous?
Any type of surgery, such as a Mommy Makeover, carries a degree of risk, so you want to ensure that your cosmetic surgeon has the expertise and experience needed to reduce the risk of complications and undesirable results. During your consultation, share your concerns with Dr. Nikko, and speak openly about your medical history and any chronic conditions that you have. Dr. Nikko uses the information to ensure that you are a good candidate for procedures that require anesthesia.
What is the Downtime for a Mommy Makeover?
Healing from a Mommy Makeover can take six to 12 months. The initial downtime is approximately two weeks, and you will need to rest and avoid strenuous activities during this time. We recommend that you have someone help you with daily tasks and activities, such as bathing, eating, changing bandages, inspecting incisions, and getting to your medical appointments until Dr. Nikko determines that you have healed enough to manage your own daily needs.
How Painful is a Mommy Makeover?
Swelling, bruising, tenderness, and discomfort are typical after a Mommy Makeover. Dr. Nikko provides post-surgical instructions that help minimize these symptoms. He may also recommend a non-prescription medication to help with any discomfort.
Is a Mommy Makeover Worth It?
A Mommy Makeover is well worth the investment. Not only will your body look better, but you will feel more confident and have a greater sense of self-esteem.
How Long Do the Results of a Mommy Makeover Last?
Aging and lifestyle should be considered when you are concerned about the longevity of your Mommy Makeover results. The aging process does slow down your metabolism and change the structure of your skin. Diet and exercise should be a routine part of your day to maintain the shape of your body and overall health and well-being.
Where Can I Find a Mommy Makeover Near Me?
If you are looking for a surgeon to perform your Mommy Makeover in Houston, it is best to choose someone who has specialized expertise and experience in each of the procedures that you are considering. Dr. Anthony Nikko is a board-certified dermatologist and skilled cosmetic surgeon who has helped women in Houston and surrounding areas improve their bodies with a Mommy Makeover. Contact us today to schedule a consultation.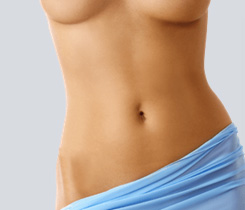 Liposuction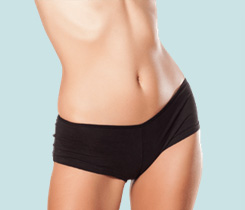 Abdominoplasty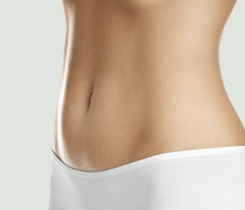 Fat Transfer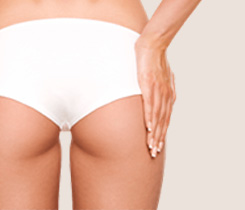 Brazilian Butt Lift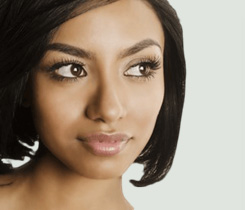 Nonsurgical Liposuction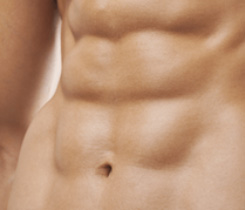 Abdominal Etching