Waistline Liposuction Naturally Enhance Curves in Houston, Texas
Procedure Details
The patient pictured had come to Dr. Nikko looking to have liposuction to her stubborn fat areas. Doctor Nikko had expressed to the patient that by having Liposuction to her abdomen, and waistline, that her buttocks would naturally look more enhanced and curved. The images pictured above were taken 6 months apart. The patient has achieved the waistline of her dreams just with liposuction, and by continuing to eat well and working out regularly.
More
B&A of Contoured Waistline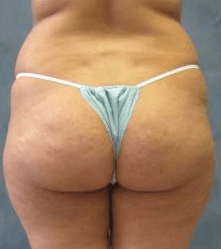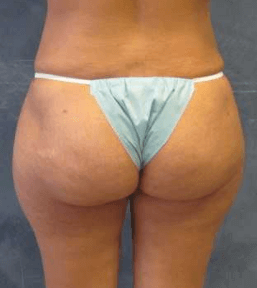 Pictured is a Liposuction procedure to contour the Abdomen, Waist, Hips and Lower back without Fat Transfer to Buttocks. After having this procedure the patient saw a significant and natural change to her buttocks. By having the procedure her buttocks naturally appears full and enhanced while obtaining the small waistline she's always wanted! More
Throughout his career in Houston, Dr. Nikko has found that many patients share the same questions when it comes to the liposuction procedure. The following are some of the more common questions he is asked regarding liposculpture:
1: Is liposuction the right procedure for me?
Not all fat cells respond the way we would like to diet and exercise. Physical factors such as genetics and age, lifestyle factors such as childbirth, as well as environmental factors all contribute to the accumulation of unwanted and stubborn fat. Liposuction works to remove this fat, but it has the best results for those who practice a healthy lifestyle as well.
2: What areas of the body respond best to liposuction?
Liposuction can be effective on any part of the body where you find yourself troubled by unwanted fat deposits. Often it is used in conjunction with other plastic surgery procedures such as buttock augmentations or tummy tucks. Every patient is different and Dr. Nikko will be happy to examine your specific problem areas at his Houston Cosmetic Surgery Center.
3: How much weight will I lose* with liposuction?
Liposuction is not intended to be a stand-alone weight-loss procedure. However, it is a great way to lose* inches and sculpt the body. Each patient has different goals for liposuction. During your consultation Dr. Nikko will discuss your goals and expectations and determine the best and safest way to help you achieve them.
4: Will liposuction last?
This might be the most common question asked by patients at the Nikko Cosmetic Surgery Center in Houston, TX. The answer will please you – results will last. Committing to a healthy lifestyle is important though, because even though the fat will not grow back, it is still possible to gain weight in other parts of the body.
*These statements have not been evaluated by the Texas Medical Board or Food and Drug Administration and do not constitute medical advice. These services are not intended to diagnose, treat, cure or prevent any disease and cannot guarantee future medical results or outcomes.
Location