BBL - Brazilian Butt Lift
Procedure Details
This patient came to Dr. Nikko at Nikko Cosmetic Surgery Center in Houston, Texas, wanting to add shape and contour to her body. The patient's goals were to have a curvy and small waistline with a more accentuated buttocks. The patient was young, healthy and already living a healthy lifestyle. The patient is physically active and passed all of the offices guidelines for surgery. Dr. Nikko had a personalized consultation with the patient and the offices patient coordinator. The patient was examined and then was given a personalized and itemized break down of her procedure. Patient was happy with the plan and scheduled her Pre-Opt and Surgery dates. The surgery consisted of tumescent liposuction to the waistline, hips and lower back with fat grafting and injections to the buttocks. The procedure was about 2 hours. The patient was released from the outpatient surgery center and returned back the following day to Nikko Cosmetic Surgery center for her first follow up appointment. The photos shown are taken 6 months post procedure. The patient was able to return to work after 4 days and patient was able to return to working out after 2 weeks.
More
BBL Before and After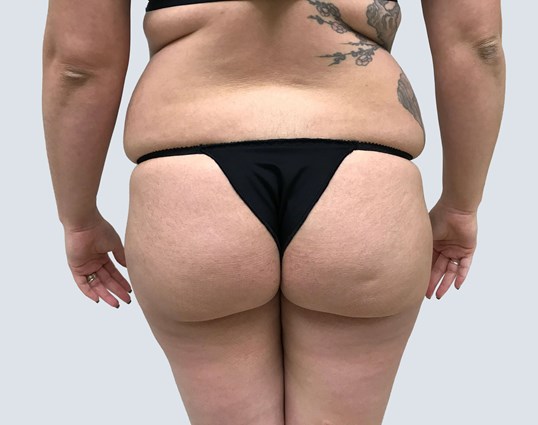 Brazilian Butt Lift or better known as the "BBL" procedure. The patient had liposuction and fat transfer surgery. The liposuction was used to contour this patient's waistline, hips and lower back to give her the smallest waistline. With the fat extracted during surgery was used for fat grafting and fat injections into the buttocks to produce volume and shape. The Surgery took about 2hrs and the patient was able to resume all normal activity after 2 weeks. More
For more information about the Brazilian Butt Lift procedure "BBL" please call the office of Dr. Nikko 713-960-1311 and get a personalized treatment and surgical plan.
Location