Brazilian Butt Lift Enhancement + Contoured Waistline for Hourglass Figure
Procedure Details
The patient pictured above came to Dr. Nikko in hopes of obtaining the body of her dreams after having children. She had explained to Dr. Nikko and staff that she wanted to have a very small waistline with an enhancement to her buttocks. No matter how many squats she had done she knew she could not get the curves she's always wanted. So Dr. Nikko explained to her that the Brazilian Butt Lift is exactly the procedure she would need to obtain her body goals! Doctor Nikko and his staff looked at body images and worked together to create a customized treatment plan. Dr. Nikko also explained that having proper nutrition and working out regularly after surgery would help to ensure her body get the best results!
More
Enhanced Brazilian Butt Lift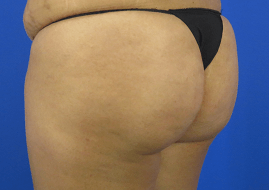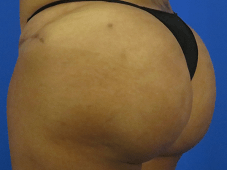 Pictured above is a Brazilian Butt Lift with Liposuction to contour waistline to give Patient the Hour Glass Curves she's always wanted! More
What is a buttock augmentation? Buttock augmentation is a cosmetic surgical procedure ideal for anyone interested in improving the balance or shape of their body. Buttock (butt) augmentation is also commonly referred to as Gluteal Augmentation. The technique used at Nikko Cosmetic Surgery Center, where fat is transferred from one area of your body to your butt, is also known as Brazilian Butt Lift. This procedure is quickly gaining popularity not only in the Houston area, but worldwide as well. Some of the more common reasons that patients have for choosing a buttock augmentation include:
Increasing the fullness and roundness of their buttock
Increasing the projection and presence of their buttock
Helping to achieve an "hourglass" figure
Improving their self-image and self-confidence
Correcting the appearance of loose or sagging buttocks due to weight-loss or aging
Improving and enhancing the fit of swimwear and clothing
If this sounds like the procedure for you fill out the info request next to the images or please feel free to contact our offices for more details!
Location