About Vaginal Rejuvenation
Whether you struggle with vulvovaginal atrophy, deformed or elongated labia resulting from childbirth, or altered labia from trauma, nonsurgical vaginal rejuvenation is a popular treatment that can help. Using the Exilis Ultra Femme 360 technology, Cosmetic Surgeon, Dr. Anthony Nikko can help tighten the sensitive vaginal tissues for a restored aesthetic. The pulsating light from this sophisticated technology works to stimulate and promote collagen production for tighter labia that not only improve the overall look of the vaginal lips, but lessens the discomfort felt with loose or elongated labia. Call the Nikko Cosmetic Surgery Center in Houston, TX to discover how nonsurgical vaginal rejuvenation can help you.
Reviews
"I've been coming to Dr. Nikko for over 3 years for Botox and I can say that Crystal does a fantastic job! A very natural look! I've been to other places and they don't get what I want! If you don't want to look frozen, but instead look natural, Dr. Nikko's office is the place!  I recommend to all!"
- Z.A. /
Yelp /
Aug 10, 2017
"Dr. Nikko and his staff are the best!! My first time ever going through surgery and they made sure I was comfortable before and after surgery. I couldn't have asked for a better office to do it with!"
- S.M. /
Google /
Sep 29, 2018
"5/5 would highly recommend! As soon as you walk through the door you are greeted by sweet, warm, smiling faces. The staff immediately makes you feel comfortable and well cared for. I met with Crystal and I cannot say enough good things about her! Not only does she give her recommendations, she really listens to what exactly you are wanting done and doesn't proceed without making sure you feel 100% confident in what you are getting! If you are needing any type of cosmetic procedure, look no further. You will leave happy!"
- S.E. /
Yelp /
Sep 14, 2018
"Highly Recommend Dr Nikko's office for all of your dermo needs. Tauvanne and Crystal have been a great help with my insurance questions."
- D.M. /
Google /
Sep 12, 2018
"Excellent attention. The procedures was very simple and not painful at all."
- P.D. /
Google /
Aug 26, 2018
Previous
Next
After a confidential consultation with Dr. Nikko, an appointment for your nonsurgical vaginal rejuvenation will be made. In a private treatment room, Dr. Nikko will insert the Exilis Ultra Femme 360 to emit pulsating light energy, encouraging the natural production of collagen in the vagina. The technology is shaped like a wand and can be fitted with a personalized applicator tip size for your comfort. The procedure only takes about 8 minutes and requires little to no downtime. Multiple sessions may be needed to achieve the best results for your personal needs.
While most patients require more than one session, the effects of the nonsurgical rejuvenation treatment are fast acting and long lasting. The production of collagen within the vaginal tissue can help with a variety of issues, such as reducing urinary incontinence, improving loose skin, and increasing moisture within the vagina. Typically, our patients are often very pleased with their results and increased vaginal health.
"My wife and I had been discussing the vaginal tightening procedure with Dr. Nikko since her "mommy makeover" earlier this year and finally got around to doing it. In total, she has had 4 treatments and all I can say is WOW! After each treatment, we both noticed a difference, each one better than the last. She has noticed significant tightening of both the outer and inner labia as well as inside her vagina. We used to have to use lubrication regularly when having sex, but now we only use it on rare occasions. Had we known about this years ago, we would have done it in a heartbeat. We are both around 50 years old and my wife has delivered 4 kids vaginally. In addition to the overall better appearance and ability to produce moisture, we find that the tightness creates greater stimulation for both of us, which has enhanced our sex life. We will definitely be doing this regularly as my wife has noticed greater continence in addition to the other positive things we have noticed. Thank you Dr. Nikko and your wonderful staff who has made each visit a great experience!" -- JH from Houston, TX
"I have recently completed 4 vaginal tightening sessions with Dr. Nikko. The results are incredible!! I have noticed an increased sensitivity that I haven't felt in years which is amazing!! After giving birth to 4 children vaginally nothing was the same and now I no longer have bladder or dryness issues. It's like my vagina has gone back in time to a much younger version of me! I feel happier and much more confident. Who knew that something like this procedure could have that kind of impact? I am truly grateful for this procedure so thank you Dr. Nikko for everything that you have done for me." -- CH from Houston, TX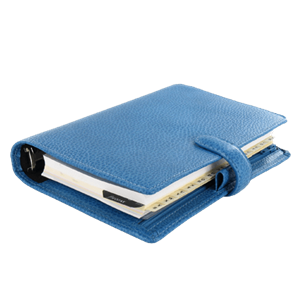 Improve Your Vaginal Health
Vaginal rejuvenation is an important issue that is often ignored, but thanks to this restorative nonsurgical treatment, your vaginal aesthetic and function can be improved without the downtime or embarrassment of surgery. To learn more about your options and to set up a consultation with us, call our office at the Nikko Cosmetic Surgery Center in Houston, TX.
Related Procedures