Do you struggle with persistent pockets of fat even though you're on a stable diet and exercise routine, but don't want to deal with the downtime and stress of surgical liposuction? If so, we have a collection of nonsurgical liposuction treatments at the Nikko Cosmetic Surgery Center in Houston, TX that can help you regain your self-image. With the various radiofrequency, ultrasound, and targeted vibration technologies listed below, Cosmetic Surgeon, Dr. Anthony Nikko can target fatty areas and help you smooth out your problem areas.
Vanquish
Vanquish technology uses radiofrequency energy to target and diminish fat cells in the lower and upper back, legs, arms, abdomen, and hips bringing down your circumference and reducing fat pockets.
Exilis Ultra 360
Using radiofrequency and ultrasound energies, the Exilis Ultra 360 technology stimulates collagen production in the stomach and buttocks to reduce the effects of loose skin and volume loss.
Cellutone
Through targeted vibrations, Cellutone reduces fluid beneath the skin in order to tighten up problem areas and lessen the look of cellulite.
Reviews
"I've been coming to Dr. Nikko for over 3 years for Botox and I can say that Crystal does a fantastic job! A very natural look! I've been to other places and they don't get what I want! If you don't want to look frozen, but instead look natural, Dr. Nikko's office is the place!  I recommend to all!"
- Z.A. /
Yelp /
Aug 10, 2017
"Dr. Nikko was very friendly and helpful to me. I had gotten saline implants and they are amazing! He walked me through the entire process and made my experience run smoothly. Overall, I think that the entire staff and office were welcoming and optimistic. I'm very pleased with my treatment!"
- T.L. /
Google /
Jan 28, 2019
"I had a saline breast augmentation procedure done and I love the result. I feel much more confident and I love how swimsuits look on me now. After doing my homework in searching for the best and most adequate surgeon in Houston, I decided for Dr. Nikko because of his many years of experience, background and staff make you feel super comfortable. Recently, two of my friend and my mom have got procedures done by Dr. Nikko (liposuction + breast augmentation, mommy makeover, and Brazilian butt lift respectively) and they love the results. I highly recommend Dr. Nikko."
- B.M. /
Google /
Jan 24, 2019
"(Translated by Google) Thanks Nikko and all his team are excellent in all their work and attention, I feel happy to be served by this team a thousand thanks, I will definitely come back.(Original)Gracias Nikko y todo su equipo son excelentes en todo su trabajo y atención, me siento feliz por ser atendidas por este equipo mil gracias, definitivamente volveré ."
- J.B. /
Google /
Jan 13, 2019
"Gracias Nikko y todo su equipo son excelentes en todo su trabajo y atención, me siento feliz por ser atendidas por este equipo mil gracias, definitivamente volveré ."
- J.B. /
Google /
Jan 12, 2019
Previous
Next
Dr. Nikko and the skilled staff at the Nikko Cosmetic Surgery Center will help you to design a personalized treatment plan according to your body type and goals. After your consultation, treatment will take place in a private procedure room where the targeted area will be cleansed and prepped. Most of our nonsurgical treatments take only a short amount of time to perform, during which the radiofrequency, ultrasound, or targeted vibration technology (or a combination of these treatments) will be used on the predetermined area. Depending on your aesthetic goals and targeted treatment area, multiple treatments may be required.
While the results of each treatment are personalized and unique, most of our nonsurgical liposuction patients report feeling slimmer and smoother after as little as one treatment. There is little to no downtime after treatment and typically, you can resume your daily activities right after your appointment.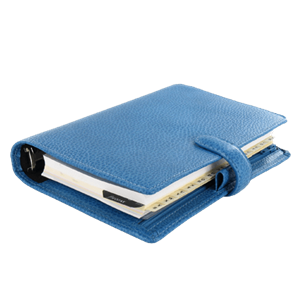 Plan Your Procedure
Average Cost

From

$2,000
Contact Us
If diet and exercise are not working against the stubborn fat pockets, cellulite, or loose skin that trouble you, a nonsurgical liposuction may be a great treatment option. Our team can help you create a tailored plan to sculpt and reshape your body. Call the Nikko Cosmetic Surgery Center today to set up a consultation to learn more about your options.
Related Procedures