Cosmetic Surgeon, Dr. Anthony Nikko is pleased to offer a new method to significantly reduce neck fat. Even a small amount of excess fat in the upper neck area may cause the appearance of a "double chin" that is bothersome to both men and women. The extra pockets of fat beneath the chin (aka the submental area) may be caused by genetics, aging, or weight fluctuations, but it weakens the chin and jawbone for an undefined profile. Approved by the Food and Drug Administration (FDA), Kybella is the first nonsurgical procedure for submental fat. The active ingredient in Kybella is a synthetic version of deoxycholic acid that works like the natural DA in the body to dissolve and absorb fat. Once it's injected into the fat below the chin, patients may see a noticeable reduction in the volume of fat. Once the fat is eliminated, it does not re-form, so patients can enjoy their new, slimmer profile and clear jawline. Call or visit the Nikko Cosmetic Surgery Center in Houston, TX today to learn more about Kybella.
The best patients for Kybella treatments have additional fat in the upper neck (submental area) that is causing unwanted fullness or a double chin. Kybella addresses stubborn sections of fat that cannot be minimized with usual weight loss methods because it is created by genetics, aging, or more conditions. If you are at or near a healthy weight, but diet and exercise have not worked to remove the fat in your neck, Kybella may be the right procedure for your needs. While Kybella may treat up to moderate amounts of fat in the submental area, larger amounts of fat may require surgical liposuction.
Reviews
"I've been coming to Dr. Nikko for over 3 years for Botox and I can say that Crystal does a fantastic job! A very natural look! I've been to other places and they don't get what I want! If you don't want to look frozen, but instead look natural, Dr. Nikko's office is the place!  I recommend to all!"
- Z.A. /
Yelp /
Aug 10, 2017
"I first met Dr. Nikko 10 years ago when he performed my augmentation. My recent consultatation impressed me even more. His honesty and professionalism are refreshing and even better, I don't need another surgery just yet. Of course I will return to Dr. Nikko when the time comes."
- L.A. /
Facebook /
Mar 19, 2018
"Crystal is amazing with Botox!!! She is very friendly and knowledgeable with Botox and how to make you look great.  I went to Crystal for my second and third Botox treatment because the first one with another plastic surgeon to try and relieve my migraines but it left me with drooping brows and made my eyes look swollen and did not last but maybe a month.  Crystals technique was perfect...I still has expression and my skin looks great and best of all my tension related migraines are gone!"
- S.R. /
Yelp /
Mar 02, 2018
"From the start of the consultation 2 the completion of my rhinoplasty surgery everything was so professional ,informative and very cleanAfter rhinoplasty surgery I did not have any swelling no need to take my pain medication because I'm not in pain I feel like I can go to work tomorrow this is just unbelievable I Am So Satisfied and this is not my first cosmetic surgery but I have used other doctors this is by for most the best"
- Anonymous /
Healthgrades /
Feb 28, 2018
"Love dr Nikko! Just an awesome doctor with outstanding team of office. Absolutely fabulous ???"
- T.S. /
Facebook /
Feb 23, 2018
Previous
Next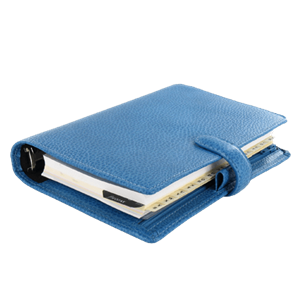 Kybella injections are completed during an in-office appointment. We typically apply a numbing cream to the treated area after the skin is cleansed. The procedure takes about 15 – 20 minutes, which includes multiple small injections targeting the submental area. Some patients may need one treatment to achieve their desired goal, while other patients may require several treatments spaced 3 – 4 weeks apart.
Since Kybella does not require general anesthesia, patients can leave the office as soon as they feel comfortable to resume their usual routine. Patients may experience temporary swelling, numbness, or bruising beneath the chin, however this should not last longer than 2 - 3 days. Call our office immediately if you feel any unusual side effects, like facial muscle weakness, difficulty swallowing, or if your smile is uneven. It's important to note that, while the fat cells eliminated by Kybella cannot re-generate, the fat cells that remain can get larger. Therefore, patients must maintain a steady weight after their Kybella injections to prevent new pockets of fat from forming. The results following this treatment leaves your neck looking tighter and slimmer, and your profile will be more defined with significant improvement.
Just because everyone else in your family tree has to conceal their hereditary double chin, doesn't mean you have to. Schedule an appointment to learn more about revolutionary Kybella treatments to minimize neck fat so you can get a strong chin and jawline.
Related Procedures