As a minimally-invasive, nonsurgical procedure, a EuroThreads lift can help to create tighter, more even skin without the downtime needed for surgery. By using dissolvable threads that are inserted into the dermis of the skin, a EuroThreads procedure works to stimulate the production of collagen in the skin and increase elasticity to then decrease the appearance of wrinkles, fine lines, and folds in the skin. At Nikko Cosmetic Surgery Center in Houston, TX, Dr. Anthony Nikko provides EuroThreads procedures to provide aesthetically appealing results to his patients. Through this procedure, patients can help regain confidence in the appearance of their skin on both their face and body. Contact our Houston, TX office today to learn more and to schedule your consultation.
Reviews
"I've been coming to Dr. Nikko for over 3 years for Botox and I can say that Crystal does a fantastic job! A very natural look! I've been to other places and they don't get what I want! If you don't want to look frozen, but instead look natural, Dr. Nikko's office is the place!  I recommend to all!"
- Z.A. /
Yelp /
Aug 10, 2017
"Let me start by saying I don't post reviews often but I knew I wanted to post the review of my experience with Dr. Nikko and his staff as soon as possible now that I have gone through the entire process of body contouring and all the follow ups and seen the final results.  I know when I was doing my research on doctors I relied a lot on reviews and wanted to give my honest opinion and review of my experience.  My experience was truly fabulous all around from the initial consultation to my follow up phone calls to the procedure itself and the post op consultations.  Stephanie was my go-to contact and she was just so sweet and informative and I knew I was in good hands from the beginning.  Mark took great care of me and ensured my comfort during and immediately after the procedure.  Dr. Nikko truly has an eye for perfection and I couldn't be happier with my results.  I feel that there are so many options in Houston for these procedures and even though I did my due diligence in research, when it comes to body contouring its also an art in my opinion and the doctor has to have a good eye for shape and symmetry.  I have curves in all the right places that I never dreamed I could have and Dr. Nikko made it possible.  He could see the future and the potential for my shape far beyond what I could have hoped for.  I would highly recommend Dr. Nikko for any body contouring procedures you might be thinking about...life's too short...get the body you want and live your best life :) !!!  I AM!!!"
- K.C. /
Yelp /
Mar 21, 2019
"My experiences with every visit at Dr. Nikko's are always so pleasant. The staff are very inviting and extremely enthusiastic. My go-to is Crystal for my Botox injections. She has been attentive to my needs and preferences since day one. After having a bad first Botox experience at another location, I was extremely hesitant to try it again. Crystal made me feel so comfortable but most importantly, listened!! I definitely recommend Dr. Nikko and his team."
- M.C. /
Google /
Mar 21, 2019
"I always enjoy my visits to Dr. Nikko's. The entire staff is always warm and welcoming. It's always a pleasure to go there."
- R.M. /
Google /
Mar 14, 2019
"Excellent staff. Kind and friendly every time."
- S.O. /
Google /
Mar 01, 2019
Previous
Next
An ideal candidate for a EuroThreads procedure could be any individual looking to combat signs of aging or sagging in their skin. This procedure can be performed on several areas of both the face and the body. Typical areas of treatment include the cheeks, jowls, and neck. Additional treatments such as BOTOX or dermal fillers can be administered in tandem with a EuroThreads procedure to help elevate the results. Prior to receiving treatment, patients will receive a consultation to help evaluate if a EuroThreads lift is the right procedure for their specific needs and desires.
A EuroThreads procedure can take anywhere from 15 minutes to one hour to complete. The EuroThreads are placed into a cannula or needle and are sterilized prior to the treatment. The threads are then inserted into the skin with the cannula or needle and are left in place as the cannula or needle is removed. Several threads may be inserted during one treatment depending on the area being treated. Once all of the threads are inserted, they may be pulled in certain directions to help lift the skin accordingly. They are then left in the skin to absorb and stimulate the production of collagen.
Patients may experience slight swelling or irritation following their procedure, but can typically return to most of their normal daily activities within the same day. Results can sometimes be noticed immediately, but in some cases, they may need a few days or weeks to appear. Optimal results can last up to 18 months, but this may vary from patient to patient. Additional treatments performed alongside a EuroThreads lift can sometimes help with the longevity of results.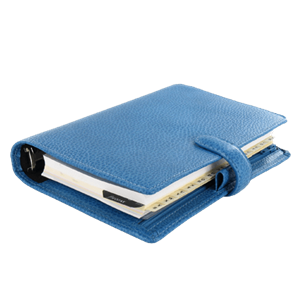 A EuroThreads procedure can provide beautiful and natural results that can lift and enhance your skin. At Nikko Cosmetic Surgery Center we are proud to offer this innovative procedure for our many patients. To learn more about EuroThreads or to schedule a consultation, contact our Houston, TX facility today.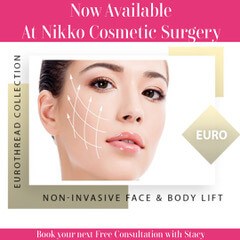 ---