Dr. Anthony Nikko, Houston, TX Cosmetic Surgeon, offers area men and women numerous nonsurgical alternatives for skin rejuvenation. An injectable treatment that works similar to BOTOX is Dysport, which reduces and softens lines and wrinkles on the upper face. Known medically as AbobotulinumtoxinA, it provides a number of the same benefits as BOTOX, with just some slight variations. Dysport relaxes the muscles under the skin, similar to BOTOX, but it spreads further, which works great for areas where numerous lines exist, such as the area known as the Crow's feet. Dysport also acts faster, with noticeable results showing within 2 – 3 days after treatment. It is commom to combine Dysport with other treatments for optimal results. To learn more about Dysport, call the Nikko Cosmetic Surgery Center today.
Reviews
"I've been coming to Dr. Nikko for over 3 years for Botox and I can say that Crystal does a fantastic job! A very natural look! I've been to other places and they don't get what I want! If you don't want to look frozen, but instead look natural, Dr. Nikko's office is the place!  I recommend to all!"
- Z.A. /
Yelp /
Aug 10, 2017
"My highest regards to Dr Nikko and all his staff. I have been to Dr. Nikko on numerous occasions never leaving his office disappointed. He is second to none! I love his eye for perfectionism! He stands apart from any other surgeon because of his truthfulness, authenticity and heart for helping people become comfortable and feeling better about themselves, along with his hand of perfection. This has been my experience, as well as, family and friends I have referred to him. Also, his staff, all from front desk to nurses to Mark his anesthesiologist, Stephanie his clinic manager, are professional, friendly, caring, engaging making you feel like a priority. I can't say enough about each and every person that you will come in contact. I absolutely love and thank Dr. Nikko and his amazing staff! ❤"
- C.A. /
Google /
Jun 19, 2019
"Highly recommend!"
- Q.H. /
Google /
Jun 17, 2019
"I just started going to Dr Nikko and love it. His office staff and their brand new office is outstanding. My friend and I saw Crystal and we were very impressed. . Great experience."
- M. . /
Google /
Jun 13, 2019
"I appreciate the friendly professional staff and I appreciate Dr. Nikko's gentle care every time I go in for treatment!"
- J.W. /
Google /
Jun 13, 2019
Previous
Next
If you have lines and wrinkles that reside close together and appear in numbers near the eyes or along the forehead, Dysport may be the right treatment for you. Many patients ask which injection is preferred, and after much research, it has been shown that there is not a significant reason as to why one would choose BOTOX over Dysport. However, if you desire faster results, have surface wrinkles in numbers, and have used BOTOX in the past, Dysport is a great alternative.
During a Dysport injection treatment session, you will be asked to make expressions so that the muscles on the forehead and around the eyes can contract. This will help determine where the medication should be placed. The skin will be thoroughly cleansed and the medication will be injected via a fine needle, followed by a mild compression of cold either through an ice pack or a device with an ice roller on the end. This helps to immediately decrease the chance of bruising. A Dysport treatment takes about 15 minutes to complete and you are free to resume normal activities after your treatment.
After a Dysport treatment session, there is no downtime. Mild swelling and redness will occur around the injection sites, but this goes away within a few short hours. Patients should sleep upright the night of their injection appointment, and can continue to use cold compression if bruising begins to appear. Exercise should be avoided for 18 – 24 hours after this treatment. The great upside to Dysport, is that results are usually seen within just a short couple of days. The skin will look smoother and softer, and wrinkles and lines will be dramatically reduced. These results typically remain for about 3 – 4 months before a follow-up session is needed. We recommend returning during this timeframe to maintain your gorgeous results!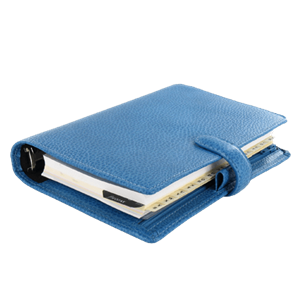 Schedule Your Appointment
If you have forehead wrinkles, frown lines, and/or crow's feet and are looking for a nonsurgical way to rejuvenate your skin, Dysport is a great treatment choice. This procedure works best for those under the age of 65. If you have severe wrinkles and deeper lines and folds, you may be better suited for a surgical procedure. We will discuss all of these options with you during your consultation. We invite you to call our office to learn more and scheduled an appointment.
Related Procedures