When fighting against the unwanted effects of aging, many of our patients at the Nikko Cosmetic Surgery Center in Houston, TX have been relieved to be able to turn to Belotero dermal fillers. This hyaluronic acid injectable is a great tool against both moderate lines, such as nasolabial folds or smile lines, and severe vertical lip lines. When injected, the gel instantly smoothes out wrinkles and leaves your skin looking naturally younger. The injection process is quick and easy, with little to no downtime. Cosmetic surgeon, Dr. Anthony Nikko is pleased to offer this advanced treatment option to help patients combat unwanted signs of aging.
Reviews
"I've been coming to Dr. Nikko for over 3 years for Botox and I can say that Crystal does a fantastic job! A very natural look! I've been to other places and they don't get what I want! If you don't want to look frozen, but instead look natural, Dr. Nikko's office is the place!  I recommend to all!"
- Z.A. /
Yelp /
Aug 10, 2017
"Excellent attention. The procedures was very simple and not painful at all."
- P.D. /
Google /
Aug 26, 2018
"Thank you Dr. Nikko and to the other surgeon who help out during the session, I have achieved the fuller size of my Breast the way I wanted it.It's only been a week plus since my surgery and I'm feeling great! Can't wait to see the full result in a month! All the staff at Dr. Nikko office are very friendly and approachable specially Stephanie who assisted me always before and after my surgery. I feel very comfortable with her and she gave me some knowledge about the product and surgery procedures, They have follow my instructions how I want it to get done for Breast Augmentation.. I'm very grateful with my friend's recommendation to call Dr. nikko cosmetic surgery for appointment, I Would definitely recommend!"
- M.P. /
Google /
Aug 18, 2018
"My husband and I have been going here for several years and have never been disappointed. The clinic is very well located in the Galleria, in a very attractive office. The staff are courteous and the services are priced very fairly for the quality delivered. We live in Manvel now and still drive in for our treatments and have no plans to even consider another clinic for our needs. Well done and keep up the good work to everyone at Nikko Cosmetic Center."
- W.M. /
Yelp /
Aug 06, 2018
"I, along with my wife have been patients at the Nikko clinic for many years now. The office staff is extremely friendly and helpful, the prices are quite reasonable and the service delivery is professional, efficient and nothing short of excellent. We've just moved out of the city proper, but still attend the clinic in the Galleria regularly. We won't go anywhere else or trust anyone else with our faces. :)Thanks to Stephanie, Crystal, Van Tran and everyone else there for providing excellent service at a reasonable price in a cheerful, caring atmosphere. I highly recommend the Nikko clinic for all of your cosmetic procedures."
- T.M. /
Google /
Aug 04, 2018
Previous
Next
After a detailed consultation, your Belotero treatment can take place in the very same visit. In a private treatment room, the area will be cleaned and prepped, and a numbing agent can be applied if you wish to avoid discomfort. Our experienced injector will use a thin needle to inject the Belotero gel into the predetermined treatment areas. You may experience some pinkness and mild swelling, but these side effects should lessen soon after treatment.
Because of the way that the hyaluronic acid binds to the water in your skin, the Belotero gel will begin to show results almost immediately after treatment. The treatment time varies depending on the individual characteristics of your lines and wrinkles. Afterwards, no downtime is required, though strenuous exercise, extreme sun exposure, aspirin, and alcohol should be avoided for 24 hours. The resulting smoother, younger looking skin can last up to 6 months.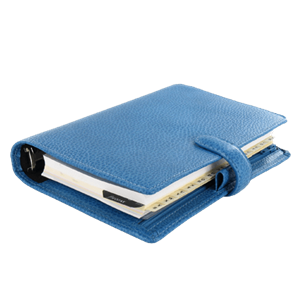 Natural Looking, Smoother Skin
If you struggle with moderate to severe wrinkles and folds around your mouth, finding a natural looking solution can seem like a challenge. At the Nikko Cosmetic Surgery Center, however, we offer a fast-acting, versatile injectable that not only subtly fills in lines, but also creates a smooth, natural effect. Call our office today to set up a consultation to see if Belotero is right for you.
Related Procedures