When fighting against the unwanted effects of aging, many of our patients at the Nikko Cosmetic Surgery Center in Houston, TX have been relieved to be able to turn to Belotero dermal fillers. This hyaluronic acid injectable is a great tool against both moderate lines, such as nasolabial folds or smile lines, and severe vertical lip lines. When injected, the gel instantly smoothes out wrinkles and leaves your skin looking naturally younger. The injection process is quick and easy, with little to no downtime. Cosmetic surgeon, Dr. Anthony Nikko is pleased to offer this advanced treatment option to help patients combat unwanted signs of aging.
Reviews
"I've been coming to Dr. Nikko for over 3 years for Botox and I can say that Crystal does a fantastic job! A very natural look! I've been to other places and they don't get what I want! If you don't want to look frozen, but instead look natural, Dr. Nikko's office is the place!  I recommend to all!"
- Z.A. /
Yelp /
Aug 10, 2017
"Very professional, caring and honest. They took very good care of my wife. We flew from North Carolina to Houston just for Dr. Nikki and staff, you guys are awesome.Thanks may God Bless"
- P.O. /
Google /
Apr 03, 2018
"I first met Dr. Nikko 10 years ago when he performed my augmentation. My recent consultatation impressed me even more. His honesty and professionalism are refreshing and even better, I don't need another surgery just yet. Of course I will return to Dr. Nikko when the time comes."
- L.A. /
Facebook /
Mar 19, 2018
"Crystal is amazing with Botox!!! She is very friendly and knowledgeable with Botox and how to make you look great.  I went to Crystal for my second and third Botox treatment because the first one with another plastic surgeon to try and relieve my migraines but it left me with drooping brows and made my eyes look swollen and did not last but maybe a month.  Crystals technique was perfect...I still has expression and my skin looks great and best of all my tension related migraines are gone!"
- S.R. /
Yelp /
Mar 02, 2018
"From the start of the consultation 2 the completion of my rhinoplasty surgery everything was so professional ,informative and very cleanAfter rhinoplasty surgery I did not have any swelling no need to take my pain medication because I'm not in pain I feel like I can go to work tomorrow this is just unbelievable I Am So Satisfied and this is not my first cosmetic surgery but I have used other doctors this is by for most the best"
- Anonymous /
Healthgrades /
Feb 28, 2018
Previous
Next
After a detailed consultation, your Belotero treatment can take place in the very same visit. In a private treatment room, the area will be cleaned and prepped, and a numbing agent can be applied if you wish to avoid discomfort. Our experienced injector will use a thin needle to inject the Belotero gel into the predetermined treatment areas. You may experience some pinkness and mild swelling, but these side effects should lessen soon after treatment.
Because of the way that the hyaluronic acid binds to the water in your skin, the Belotero gel will begin to show results almost immediately after treatment. The treatment time varies depending on the individual characteristics of your lines and wrinkles. Afterwards, no downtime is required, though strenuous exercise, extreme sun exposure, aspirin, and alcohol should be avoided for 24 hours. The resulting smoother, younger looking skin can last up to 6 months.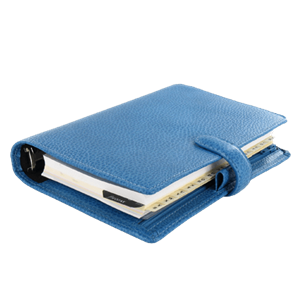 Natural Looking, Smoother Skin
If you struggle with moderate to severe wrinkles and folds around your mouth, finding a natural looking solution can seem like a challenge. At the Nikko Cosmetic Surgery Center, however, we offer a fast-acting, versatile injectable that not only subtly fills in lines, but also creates a smooth, natural effect. Call our office today to set up a consultation to see if Belotero is right for you.
Related Procedures