Cosmetic Surgeon, Dr. Anthony Nikko, performs neck lift surgery at the Nikko Cosmetic Surgery Center in Houston, TX to reduce the appearance of an aging neckline. This cosmetic surgery tightens the section under the chin and the entire neck to remove the "double chin" or "turkey neck" appearance. By taking away the excess skin and fat, while incorporating a tightening method to produce in a softer neckline, this lower facial surgery can provide significant enhancements to the lower half of a patient's face.
Men and women who are seeking neck lift surgery generally battle visibly loose skin along the neckline. Neck skin that hangs is usually caused by numerous factors, including gravity, weight fluctuations, and aging. Regardless of the reason, hanging neck skin causes an unbecoming look, which generally can only be addressed with skin removal and tightening. If your weight is stable, but you are frustrated by loose skin, wrinkles, and lines on the neck, a neck lift surgery may be a great option. If loose skin is not your main issue, you may be better suited for neck liposuction.
Reviews
"I've been coming to Dr. Nikko for over 3 years for Botox and I can say that Crystal does a fantastic job! A very natural look! I've been to other places and they don't get what I want! If you don't want to look frozen, but instead look natural, Dr. Nikko's office is the place!  I recommend to all!"
- Z.A. /
Yelp /
Aug 10, 2017
"Vamped it out yesterday! It hasn't been quite 24 hours. So far so good! Thanks to @anthonynikkomd and his amazing team for always providing an exceptional accommodating experience! ?? #vampirefacial #prpinjection #maintainence #drnikko #houston #cosmetic #iwokeuplikethis"
- J.W. /
Facebook /
Jan 31, 2018
"Had vampire lift with Michelle an was so nervous but she was so gentle an really make it a point to keep me calm an to understand what she was doing . After the procedure I don't know why I was so nervous cause there was nothing to it .. going in today for my 2nd procedure... not nervous at all .. thank u Michelle xx"
- G.B. /
Google /
Jan 22, 2018
"I had my breast augmentation done on 12/12/17 and my experience from the beginning to end has been very great!!! I appreciate Dr. Nikko and his staff for making me feel like I was apart of their family. My surgery went very well and might I add I feel more confident than I have ever felt in a long time! I knew I made the right choice when Dr. Nikko called me after my surgery to check on me and that was very caring of him. I met his staff as well as his wife and mother and they are all very caring and loving. Thank you very much and I highly recommend Dr. Nikko for anyone who's looking to get their quality of life back with support and love from Dr. Nikko as well as his services that he renders!!! Not only does he specializes in cosmetic surgery but he also specializes in dermatology!!! You will not regret going to Nikko's Cosmetics!!! Thank you!!!"
- E.B. /
Google /
Jan 01, 2018
"Amazing staff and an amazing leader in the cosmetics industry Dr. Nikko. Thanks for the great experience"
- F.E. /
Facebook /
Dec 21, 2017
Previous
Next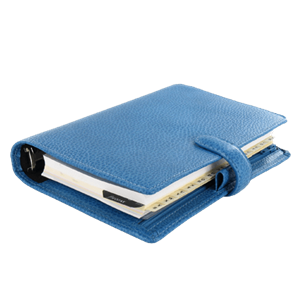 During neck lift surgery, general anesthesia is used. An incision is placed around the ears, and another one may also be made underneath the chin. If isolated areas of fat exist, a form of liposuction will be completed first. Following that aspect, any sagging or hanging skin will be trimmed away and the remaining skin pulled tight. This tightening method will be performed until the desired contour, shape, and smoothness has been attained. Although sutures are used to close the incision, scarring will not be visibly seen since they are located under the chin. An injection, such as Kybella, may also be used to enhance the results. Furthermore, other nonsurgical alternatives can help the skin's surface, such as laser treatment or a peel to create a smooth and glowing appearance.
After neck lift surgery, there will most likely be some swelling, bruising, and discomfort, but these symptoms typically do not last long. It's important to rest and eliminate stressful movements and activities for several weeks to assist in the healing process. During this time, fitted clothing near the neck should be avoided. Men and women will see visible outcomes almost immediately. In fact, it has been stated that neck lift surgery can make one of the most significant improvements to a person's profile, taking a decade off their appearance.
Schedule Your Consultation
Say goodbye to your turkey neck appearance and attain the tighter and smoother neck you dream about. If you feel embarrassed by hanging skin on your neck, we welcome you to contact our office to schedule your appointment. A surgical neck lift has changed the self-esteem of so many men and women. We look forward to sharing this amazing cosmetic treatment with you.
Related Procedures