Cosmetic Surgeon, Dr. Anthony Nikko, performs neck lift surgery at the Nikko Cosmetic Surgery Center in Houston, TX to reduce the appearance of an aging neckline. This cosmetic surgery tightens the section under the chin and the entire neck to remove the "double chin" or "turkey neck" appearance. By taking away the excess skin and fat, while incorporating a tightening method to produce in a softer neckline, this lower facial surgery can provide significant enhancements to the lower half of a patient's face.
Men and women who are seeking neck lift surgery generally battle visibly loose skin along the neckline. Neck skin that hangs is usually caused by numerous factors, including gravity, weight fluctuations, and aging. Regardless of the reason, hanging neck skin causes an unbecoming look, which generally can only be addressed with skin removal and tightening. If your weight is stable, but you are frustrated by loose skin, wrinkles, and lines on the neck, a neck lift surgery may be a great option. If loose skin is not your main issue, you may be better suited for neck liposuction.
Reviews
"I've been coming to Dr. Nikko for over 3 years for Botox and I can say that Crystal does a fantastic job! A very natural look! I've been to other places and they don't get what I want! If you don't want to look frozen, but instead look natural, Dr. Nikko's office is the place!  I recommend to all!"
- Z.A. /
Yelp /
Aug 10, 2017
"Been a Dr. Nikko's Patient for a few years now and I'm very pleased with his work and the results are magnificent. His staff is beyond friendly and over the years they feel like family!"
- E.C. /
Google /
May 19, 2018
"They won the 2018 Top Choice Award for their excellence in the pursuit of top customer satisfaction and that equals to hundreds of great service reviews!"
- D.S. /
Facebook /
May 17, 2018
"Very friendly staff and Dr very thoughrou and quick -right to the point. I will definitely come back I've been a client at a woodlands Medispa for over 17 yrs but am going to start my treatments with Dr Nikko . Really enjoyed everyone..keep up the great job"
- M.M. /
Google /
May 17, 2018
"I absolutely loved my experience here! I would recommend Dr. Nikko to anyone considering cosmetic surgery.  I visited for a breast augmentation consultation about 2 months ago and as soon as I walked in the door Dr. Nikko and his staff treated me like family not like I was just a number they were extremely nice, helpful and answered any and every question I had. Stephanie(office manager) and Samah helped through the consultation process and made me feel very comfortable and assured me I'm in good hands and everything would be fine. Dr. Nikko is very knowledgeable and professional he is completely honest with you during the consultation and let's you know what exactly needs to be done and why. Vannica is the nurse here and she is awesome! So nice and informative she let me know all I needed to know for my pre op appointment and my follow ups like what to expect, what to do etc. After my surgery that same night Dr. Nikki called to check if all was well, and that says a lot because from what I've heard researching other surgeons they don't call or leave you their number to call after hours if something is wrong, they either won't call at all or have someone from the staff call, but like I said this place treats you like family and actually cares about how you're doing ...all in all I'm sooooo glad I choose Dr. Nikko for my cosmetic procedure my incisions are healing beautifully! some of the scars are healing so well they are barely visible and it's only been 4 weeks! They have great scar creams to prevent scaring..What I love is how you get 7 free visits after surgery to follow up and make sure you're doing ok and everything is fine during the whole healing process. So they definitely deserve 5 stars if I could go any higher I would."
- R.G. /
Yelp /
May 01, 2018
Previous
Next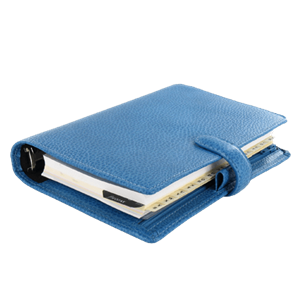 During neck lift surgery, general anesthesia is used. An incision is placed around the ears, and another one may also be made underneath the chin. If isolated areas of fat exist, a form of liposuction will be completed first. Following that aspect, any sagging or hanging skin will be trimmed away and the remaining skin pulled tight. This tightening method will be performed until the desired contour, shape, and smoothness has been attained. Although sutures are used to close the incision, scarring will not be visibly seen since they are located under the chin. An injection, such as Kybella, may also be used to enhance the results. Furthermore, other nonsurgical alternatives can help the skin's surface, such as laser treatment or a peel to create a smooth and glowing appearance.
After neck lift surgery, there will most likely be some swelling, bruising, and discomfort, but these symptoms typically do not last long. It's important to rest and eliminate stressful movements and activities for several weeks to assist in the healing process. During this time, fitted clothing near the neck should be avoided. Men and women will see visible outcomes almost immediately. In fact, it has been stated that neck lift surgery can make one of the most significant improvements to a person's profile, taking a decade off their appearance.
Schedule Your Consultation
Say goodbye to your turkey neck appearance and attain the tighter and smoother neck you dream about. If you feel embarrassed by hanging skin on your neck, we welcome you to contact our office to schedule your appointment. A surgical neck lift has changed the self-esteem of so many men and women. We look forward to sharing this amazing cosmetic treatment with you.
Related Procedures