About Breast Reduction Surgery
Excessively large breasts can cause physical and social problems for women. In addition, extremely large breasts can create confidence issues and embarrassment, as well as physical pain. Dr. Anthony Nikko is a Houston, TX Cosmetic Surgeon who has helped countless women regain their confidence and resume a robust and active lifestyle through a cosmetic breast reduction. This surgical procedure reduces excess breast tissue and skin to recontour the breasts. Breast reductions can also be useful in reducing the dark area surrounding the areola, leaving the nipple area looking smaller than before. Breast reduction procedures help patients achieve breasts that are proportional to their body and alleviate any discomfort they might be experiencing due to the weight and size of their breasts. In many situations, a lift is incorporated to provide a tighter and healthier appearance. Call the Nikko Cosmetic Surgery Center in Houston, TX today to learn more.
If you battle oversized breasts that interfere with daily life, a surgical breast reduction may be a great option for you to achieve the shape you want. This surgery is ideal for women who deal with anxiety or are not able to lead an active life because of the heaviness of their breasts. Moreover, if you have ongoing skin irritations, as well as back pain, this surgery can help to greatly diminish many of these problems. It is important patients are at a stable weight and find a skillful surgeon who understands their concerns and goals and has the training to produce a normal and natural appearance.
Reviews
"I've been coming to Dr. Nikko for over 3 years for Botox and I can say that Crystal does a fantastic job! A very natural look! I've been to other places and they don't get what I want! If you don't want to look frozen, but instead look natural, Dr. Nikko's office is the place!  I recommend to all!"
- Z.A. /
Yelp /
Aug 10, 2017
"Thank you to Dr.Nikko and all his beautiful staff for making my first experience with their aesthetician Michelle very easy and comfortable! I was very nervous going in for this procedure but realized at the end it was a piece of cake, I had CELLUTONE done to my lower thighs and also a little bit of BOTOX with his PA Crystal that is by the way also such a doll! I give them a 5 Star for being so awesome!"
- T.E. /
Google /
Jun 28, 2018
"Excellent Doctor and Staff - From the moment I first walked into the office until the day of my final treatment, my experience was first-class! Dr. Nikko and his staff are all very professional, attentive and pay attention to every detail. The staff is caring and knowledgeable and willing to take as much time as needed to answer all questions. I will definitely continue to use Dr. Nikko's office for all future cosmetic a..."
- C. /
RealSelf /
Jun 20, 2018
"Dr. Nikko and his staff are the AWESOME! I've recently had skin tightening and a facial done by Michelle Nolen who is the BEST esthetician that I've had the pleasure of meeting. Michelle is kind, honest, gentle, patient, personable, compassionate and extremely knowledgeable. For all those reasons and more, I would recommend Michelle for all of your skin care needs. I promise you won't be disappointed."
- L.M. /
Google /
Jun 07, 2018
"My experience with Dr. Nikko and his staff has been exemplary. Dr. Nikko really takes the time to listen and is very attentive. I also had several procedures with Michelle and she is amazing. She is careful to explain the procedure and expectations and was very accommodating with my hectic schedule. I can't say enough about Michelle and the staff. In addition to the top knotch service, results have also been great!"
- L.R. /
Google /
Jun 07, 2018
Previous
Next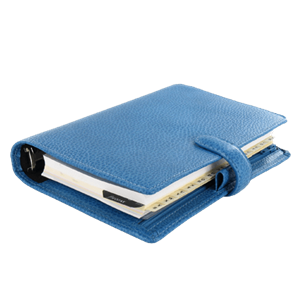 Breast reduction surgery is an outpatient procedure and is performed with general anesthesia. The time frame for the surgery is dependent upon a few factors, including the incision type, the overall surgical technique, and finally, the amount of tissue removal needed. The nipple and areola repositioning is also a factor. Typically, liposuction is needed for tissue and fat reduction to decrease the breast size. At the time of the initial consult, all of these factors are discussed. The fear of scarring is also carefully discussed as it is common that scars will occur. However, modern methods have led to a significant decrease in the complexity of scarring. Depending on the difficulty of the reduction, either an anchor or a vertical incision will be made. The breast tissue will be removed, and the surrounding tissue and skin pulled and lifted.
After surgery, our patients will be observed closely in our secluded recovery section, and then sent home to recover. A thin tube for draining will most likely be inserted near the surgical site to assist with bleeding. A medical sports bra will be worn for several days, which safeguard the breasts during the initial healing period. Immediately following your breast reduction, some swelling and bruising may occur and last for up to several weeks. Dr. Nikko will help you manage any pain you experience with medication during this time. You may resume your normal professional and social activities within a few weeks but breast reduction patients must avoid any strenuous activity or heavy lifting for up to 4 weeks. If you are unsure if you are ready to begin exercising or participate in strenuous activity, Dr. Nikko will be happy to make a recommendation for you. While some scarring is unavoidable with a breast reduction, Dr. Nikko is a board-certified dermatologist and cosmetic surgeon who will take the steps necessary to minimize, disguise, and reduce any scarring involved. Within about a month the breasts will naturally fall into position, and the post-op effects will fade away. Most of our patients remark they feel much lighter and more confident. After breast reduction surgery you can wear the clothes you so desire and feel excited with your new look. Remember, it is important to adhere to a healthy body weight so the results are not compromised.
Breast Reduction Process?
Consultation
The first step in the breast reduction process is to schedule a consultation with Dr. Nikko at his Houston Cosmetic Surgery Center. Nikko will discuss your personal goals with you and determine how a breast reduction can help you achieve them. Once you and Dr. Nikko have discussed how a breast reduction procedure can help you obtain the breast size and firmness you are looking for, you will schedule and appointment for your procedure.
Surgery
During your breast reduction procedure you will be placed under general anesthesia. Excess skin, breast fat, and glandular tissue will be removed; this may include the use of liposuction. Breast reductions are an outpatient procedure. Nikko is a dermatologist and skin care expert and will minimize any scarring involved with a breast reduction.
Recovery
Once you have comfortably recovered from the anesthesia you will be released from the Cosmetic Surgery Center and may go home. Follow-up appointments, including the day after surgery will allow us to monitor and help your recovery process. The breast reduction recovery process will last for 3-4 weeks. During your consultation Dr. Nikko will go over the breast reduction recovery process in detail with you and answer any questions you may have.
Smaller Breasts, Larger Life
Our staff has assisted countless women to allow them to reclaim their health and live a fuller life with cosmetic breast reduction. During your first visit, we will talk through all of the options for your desired outcome and develop a custom surgical plan to fit your needs. We welcome you to call our practice to discover more about this exceptional body contouring procedure.
Related Procedures