At the Nikko Cosmetic Surgery Center, we are proud to offer the latest techniques to safely reduce fat from certain body parts. Liposuction is a body reshaping procedure that removes fat from the abdomen, hips, thighs, buttock, and more to produce a trimmer appearance. This treatment can also be blended to treat multiple body parts at one time. During your initial visit, Houston, TX Cosmetic Surgeon, Dr. Anthony Nikko, will examine your problematic areas so you can reach your personal goals. We want you to look and feel the best you can be!
Liposuction Reviews
"My mommy makeover was amazing all thanks to Dr. Nikko! He really took the time to explained the difference between the tummy tuck and the liposuction. He combined both procedures together to contour my stomach and waist. I also added my fat to my butt and it created the shape that I was looking for. All my friends ask what I have been doing to change my figure and I tell them all, it's Dr. Nikko's work not mine. LOL."
- Anonymous /
Vitals /
May 22, 2013
"LOVE Dr.Nikko - I love Dr.Nikko's work. I got a breast augmentation 7 yrs ago. I have seen five of my close friends get various procedures with him and they were all overwhelmingly pleased with their results. As a former dancer, I sent many strangers there who loved his work. Nobody could tell that my breasts had been worked on. I have the gummy implants. Dr.Nikko was so concerned with my friend "Dolly," that he visited her at home after surgery to check up on her progress. She was fine, but Dr.Nikko was genuine. I can't wait to go back to him to get a Scarless breast lift, my lifestyle no longer warrants double D's. My old roommate, " Thalma," had liposuction on her lower back, love handles, and tummy, and then Dr.Nikko injected her fat into her bum. She looked fantastic!! Still does! Another friend got a tummy tuck and was in love with her results!! She looked and felt a million times better! It totally changed her! Dr.Nikko explained everything in great detail, his staff was extremely friendly, and his offices were clean and modern. I'll go back as soon as I can afford it ;)"
- Anonymous /
Vitals /
May 17, 2015
"I would like to thank you Doctor Nikko for helping me gain my teenage body back after the birth of my daughter & after years of unhealthy eating. I have been a patient of Dr. Nikko for over 15 years and am very appreciative of the beautiful outcomes he has given me. I came to Dr. Nikko for breast augmentation hoping to get my old (c-cup) breasts back (the ones I had before childbirth) and for liposuction of the stubborn abdomen fat which could not be rid off even with intensive workouts. The results were amazingly beautiful. Not only I have my old breast size back they are more youthful looking than ever before. My abdomen is so flat and toned I wish I had this liposuction procedure done much sooner so I could wear the bikinis I had always wanted to wear. For the first time ever I am so happy looking at myself in the mirror. I know I did it for myself and for no one else. I have been coming back regularly to Dr. Nikko for facial injections and other skin care treatments to maintain my fresh and youthful look since I am reaching my 50 years very soon. Doctor Nikko is very caring and attentive. He is a perfectionist at what he does. He is one of the best dermatologists and surgeons I know. I would highly recommend Doctor Nikko and his staff to all my friends and family. I love the staff at Dr. Nikko's office. They are knowledgeable, kind, patient, and were so helpful with my pre-op and recovery. The newsletters I receive regularly and events offered at this office have help me maintain a healthy and happy lifestyle. I can't thank you enough for all Dr. Nikko has done for me. I wish Dr. Nikko and his office blessings and success. We need more of doctors like Doctor."
- Google User /
Google /
Oct 01, 2015
Previous
Next
Liposuction is a good procedure for both women and men who are at a healthy weight, but have pesky areas of fat that's hard to lose with exercise and diet. Those contemplating liposuction should have skin that is taut because liposuction does not address loose or sagging skin. It is also important to realize that liposuction is not an answer for losing weight. Women having liposuction should be past pregnancies as this could compromise the results. During the initial consultation we will convey realistic expectations.
Surgical liposuction is performed as an outpatient procedure with the patient under general anesthesia. During the procedure, a very small incision will be made into the skin in the treatment area, and a tube called a cannula will be entered into the incision. The cannula is a tool that helps loosen the fat as it is being suctioned out. Once the fatty deposits have been removed, the incision will be closed. Depending on the number of areas treated, your surgery could last 1 – 3 hours. In our dedicated recovery area, your post-operation nurse will help manage your pain, and care for your incision site until your discharge.
You may be in recovery at home from liposuction for 1 – 3 weeks, depending on the number of treatments performed, and size of the treatment area. It is normal to see swelling and bruising for 1 – 2 weeks, and you can have the sutures removed on day 7 to day 10. What is most important after having liposuction, is to allow your body to recover and heal. You may be able to go to work quickly (within 2 – 3 days) after your procedure, but we ask that you take it easy. Stick to light workouts and go for walks as you build up strength. Keep in mind, you may see changes after 6 weeks, but it takes 6 – 10 months before your new body shape and contour is visible.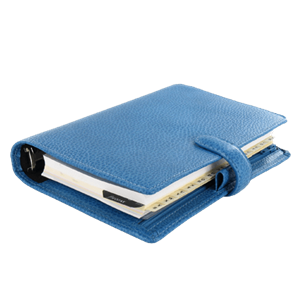 Plan Your Procedure
Average Cost

From

$2,000

Procedure Recovery Location

Out-Patient
Contact Us
Liposuction offers patients the opportunity to have unwanted fat diminished almost immediately. Without liposuction, it can be seemingly impossible to attain the slimming results you so want to achieve. We offer various choices for liposuction treatment based on your personal concerns. We invite you to contact our practice and schedule your private consultation today.
Related Procedures