About Brazilian Butt Lifts
The Brazilian butt lift is notably one of the most rapidly growing aesthetic enhancements in the U.S., and is currently in popular demand by both men and women. This surgery offers individuals an effective way to attain a shapelier and more defined buttocks without having to use implants. Weight fluctuations, the aging process, as well as genetics can be the cause of a flat rear-end. Today, a fuller, shapelier rear-end is wanted more than a flat look. A Brazilian butt lift adds fullness to the buttocks to create the desired outcome. This is accomplished through a uniquely specialized fat grafting and transfer process, which applies liposuction to remove fat from a targeted area of the body for injection into various areas of the buttocks. There is an artistic approach to accomplishing this procedure, and with many years of advanced training and experience, Houston, TX Cosmetic Surgeon, Dr. Anthony Nikko, is able to produce natural, beautiful results. Call the Nikko Cosmetic Surgery Center to learn more about how a Brazilian butt lift can help accentuate your curves.
The right candidates for the body contouring procedure, the Brazilian butt lift, will be assessed to ensure they are right for this treatment. The first consideration is to make certain there is plenty of fat on the body to liposuction for the transfer process. If you have a lighter body weight or have limited fat to extract and purify, you might not be a good fit for this surgery. It is also necessary to have healthy skin laxity. If you have wrinkled or sagging skin, you may require a surgical butt lift. If you are at a healthy weight, have unwanted fat to extract, and do not wish to use implants, this enhancement surgery may be ideal for you.
Reviews
"I've been coming to Dr. Nikko for over 3 years for Botox and I can say that Crystal does a fantastic job! A very natural look! I've been to other places and they don't get what I want! If you don't want to look frozen, but instead look natural, Dr. Nikko's office is the place!  I recommend to all!"
- Z.A. /
Yelp /
Aug 10, 2017
"I first met Dr. Nikko 10 years ago when he performed my augmentation. My recent consultatation impressed me even more. His honesty and professionalism are refreshing and even better, I don't need another surgery just yet. Of course I will return to Dr. Nikko when the time comes."
- L.A. /
Facebook /
Mar 19, 2018
"Crystal is amazing with Botox!!! She is very friendly and knowledgeable with Botox and how to make you look great.  I went to Crystal for my second and third Botox treatment because the first one with another plastic surgeon to try and relieve my migraines but it left me with drooping brows and made my eyes look swollen and did not last but maybe a month.  Crystals technique was perfect...I still has expression and my skin looks great and best of all my tension related migraines are gone!"
- S.R. /
Yelp /
Mar 02, 2018
"From the start of the consultation 2 the completion of my rhinoplasty surgery everything was so professional ,informative and very cleanAfter rhinoplasty surgery I did not have any swelling no need to take my pain medication because I'm not in pain I feel like I can go to work tomorrow this is just unbelievable I Am So Satisfied and this is not my first cosmetic surgery but I have used other doctors this is by for most the best"
- Anonymous /
Healthgrades /
Feb 28, 2018
"Love dr Nikko! Just an awesome doctor with outstanding team of office. Absolutely fabulous ???"
- T.S. /
Facebook /
Feb 23, 2018
Previous
Next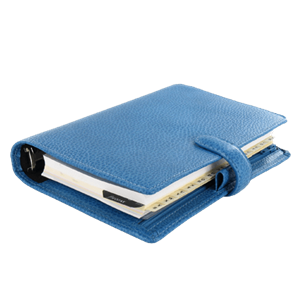 Plan Your Procedure
Average Cost

From

$9,500
Contact Us
General anesthesia is used for a Brazilian butt lift surgery. It is an outpatient procedure and typically takes approximately 2 - 3 hours. This depends on the amount of fat that is being extracted and transplanted. Liposuction will be used first to remove fat from certain locations on the body, including the thighs, flanks, and lower back. This process of fat removal is performed precisely and safely so the fat tissue is not subjected to open air, and will then be purified in a sterile centrifuge device. During this process, high-quality fat tissue is harvested and put into syringes. The final step, the injection transfer occurs, with the extracted fat tissue reinstated in layers with a gentle massage to make sure the surface looks smooth. This phase is repeated multiple times until the desired fullness has been achieved.
Following a Brazilian butt lift, you will be released home to rest. Keep in mind there are two areas that need recovery time - both the areas where the fat was extracted, as well as the augmented area. Both areas will have some swelling and bruising. Patients should try their best to not place extreme weight on the rear-end for approximately 2 weeks following surgery. After the swelling has gone away, the actual results are noticeable, which in the majority of cases is within around 4 – 6 weeks. Your buttocks will look round and shapely. Even better, the body parts that had lipo may make the outcomes even more beautiful if it was used on the lower back or flanks. Our patients love their newly defined physique!
The Brazilian butt lift procedure is so popular, because it allows individuals the chance to have the full and round buttocks they have always wanted. If you hope to get more roundness in your buttocks, and are looking for a natural method, we invite you to phone our office to schedule your consultation. If you are not a candidate for this treatment, you will be glad to learn there are many other options to consider to reach your aesthetic goals.