Mommy Makeover - Abdomen Liposuction, WHLB, BBL - Houston, TX - Plastic Surgery
Procedure Details
This patient came to Dr. Nikko post pregnancy in hopes of having a Tummy Tuck (Abdominoplasty) + Liposuction to contour her waistline and to add her stubborn fat into her buttocks. This Plastic Surgery procedure helped her achieve her goals.
More
Mommy Makeover with BBL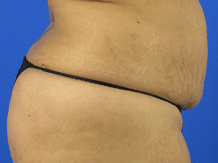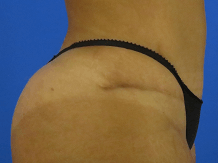 Mommy Makeover with Tummy Tuck + Liposuction to Abdomen, Waist, Hip & Lower back + Fat Injection to Buttocks for volume and shape enhancement. These images were taken 6 months apart from each other. The patient has a hair line incision that can be hidden by underwear or bathing suit. The incision will heal almost completely with 12 months from surgery. More
What is a Tummy Tuck + BBL?
A tummy tuck is a body-contouring procedure designed to smooth and flatten the abdomen. Tummy tuck surgery, also known as abdominoplasty, removes loose and excess skin from your belly. It also tightens and restores the abdominal muscles giving you a smoother, flatter, and firmer abdominal profile than before. The abdominal muscle walls, abdominal profile, and the skin surrounding the area can become loose or weak due to many factors. The more common include:
Pregnancy
Aging
Heredity
Lifestyle
Previous surgery
Weight Loss
Tummy tucks provide the solution; they are among the most requested cosmetic surgical procedures in Houston and abroad for both men and women who are unhappy with the size, shape, and/or firmness of their abdomen. Tummy tucks are common procedures but drastic gains and losses in weight following a tummy tuck may disrupt your results. Tummy tucks are optional and are not covered by insurance carriers, patients will be financially responsible for their procedure.
Thinking of Getting a Butt Lift?
What is a buttock augmentation? Buttock augmentation is a cosmetic surgical procedure ideal for anyone interested in improving the balance or shape of their body. Buttock (butt) augmentation is also commonly referred to as Gluteal Augmentation. The technique used at Nikko Cosmetic Surgery Center, where fat is transferred from one area of your body to your butt, is also known as Brazilian Butt Lift. This procedure is quickly gaining popularity not only in the Houston area, but worldwide as well. Some of the more common reasons that patients have for choosing a buttock augmentation include:
Increasing the fullness and roundness of their buttock
Increasing the projection and presence of their buttock
Helping to achieve an "hourglass" figure
Improving their self-image and self-confidence
Correcting the appearance of loose or sagging buttocks due to weight-loss or aging
Improving and enhancing the fit of swimwear and clothing
Location